Access Control Houston Systems Installation Company – Local A+ BBB Rated Installer
Do you need Access Control System for your business? Call us 
(

281) 407-0768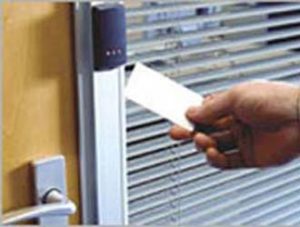 Get the latest access control technology
When searching for an access control company, businesses need more than just products; they need a partner they can trust. That's where Nexlar Security in Houston steps in. We understand the unique challenges Texas businesses face when trying to secure their premises. Our solutions are not one-size-fits-all; we tailor them to your specific needs. Whether you run a small local store in need of a single electronic lock or a sprawling corporate campus requiring a comprehensive access control system, Nexlar is equipped to serve you. Our knowledgeable team guides you through every step — from understanding your requirements and designing the perfect system, to seamless installation and post-installation support. if you are looking for an access control Houston company we are here to help. Call us today!
Access Control System Houston Solutions 
At Nexlar Security, we pride ourselves on being more than just a security provider. We've had the honor of collaborating with a diverse array of organizations, from small startups to large-scale enterprises and government bodies. Our commitment to tailored solutions means we understand and cater to the unique needs of every client, whether they're a budding local business or a large governmental entity. We don't just stop at traditional card reader formats like FIPS, TWIC, and CAC; we push the envelope by integrating cutting-edge biometric systems, allowing for security access through fingerprint scans or facial recognition. In the age of digital convenience, we offer systems that transform smartphones into secure access credentials, ensuring quick, efficient, and secure entry. For those who prefer the reliability of time-tested methods, our RFID fobs offer traditional security combined with modern efficiency. Beyond just doors, our expertise expands to access control for gates, overhead doors, and elevators. These solutions are meticulously designed to sync flawlessly with our software and offer smartphone compatibility, combining top-notch security with unparalleled convenience. In a nutshell, Nexlar Security is your comprehensive partner for all access control needs, always prioritizing your safety, security, and utmost satisfaction. With Nexlar, you're choosing a blend of innovation and reliability that ensures your organization remains both secure and efficient. If you are looking for an access control system houston installer we can help. Call us today!

The Benefits of a Nexlar Gate and Door Physical Access Control Houston Systems
Restrict unauthorized entry

Prevent employees access to sensitive areas

Easy Facility-Lockdown-Function for security threat events

Intuitive remote system management

Smartphone and Tablet compatible

Schedule Doors
Streamline visitor check-in

Preforms analysis/reporting on visitors and data

Overall security enhancement

Generate detailed traffic reports

Manage Multiple location effortlessly
Biometric Entry System and access control Houston installation Service
Are you looking for a hands-free access control systems Houston Company? We can help! We work closely with the most advanced Biometric access control and entry system manufacturers in the United States. Our access control installation team can install face recognition, fingerprint and retina recognition, and iris recognition access control. Call today for expert advice. You receive unparallel support with our access control team. Many pharmacies and laboratories use iris recognition access control to open the door hand-free.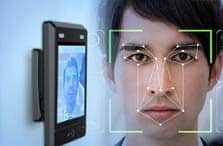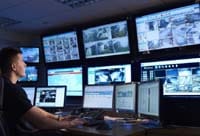 Hosted and Managed Access Control Houston Solution
Our Five Star Monitoring Station can manage access to your premises and provide visitor management remotely. Our virtual security guards can help you save money and efficiently handle your entry gate or entry to your building. Virtual guard and remote access control, you will have all details of who entered your building. Detailed audio and video recording are easy to access. Virtual guards can also operate your telephone entry system at your entry gate and allow access for visitors and contractors. You will save thousand by using virtual guards stead of physical guards. 
 Security and Parking Gates
Whether you're looking for a parking gate or a security gate, we can help.Our Access Control Houston team  can even integrate gates with your current access control solution. We work with the latest technology to provide easy access control system to your parking lot. License plate reader can help you provide easy access for your contractors and visitors. Toll-tag, access control system, can recognize toll tags, open gates, and keep track of all toll tags entering the parking lot. The parking-lot access control software helps you efficiently manage your system. The parking lot access control can keep track of license plates, RFID cards, remotes, toll-tags, and smartphones. You like it simple, and we make it simple. Call our access control Houston installers today for a complementary review of your system. If you are looking for an Access Control System Houston company, We can help. Call and talk to an access control Houston expert.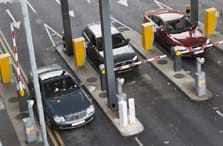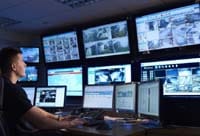 Hosted and Managed Card reader and Mobile
Nexlar Security's team of experts can manage how and when your building can be accessed, allowing you to focus on business. Our integrated web based applications will provide a, "Access Control Monitoring Software", which gives you the power to view and manage all necessary reports and configurations from a single location. Additionally, the access control system can be set to send instant notifications of security events.
Security Cameras – Have an extra eye gives you power
We are security cameras and security integration experts. Our solutions are designed with your business in mind. Our goal is to provide you with maximum ROI. Surveillance systems can be integrated with your smart devices to allow remote viewing. We offer an array of surveillance solutions. Learn more about security cameras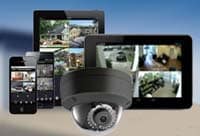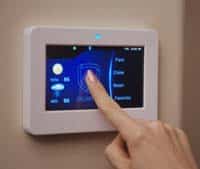 Access Control Houston With Commercial Security System Integration 
We make security easy – Easily integrate our access control system with your commercial alarm system to allow fast and effortlessly entry and exit of your premises. Make sure your property is always secure. Learn more about commercial building access control system
Security Integration – and other Services
The right security integration can ensure you will get the best return on investment and make your life easier.  Utilize the best security system integrated with access control Houston, and your building will be secure, providing you peace of mind and allow you to focus on your important tasks.
Physical Access Control Houston And Entry System Solution – From Virtual Security Access Control System To Entry Gate Remote Management – Nexlar Is here to help You Streamline Your Company Entry Operations
Virtual Security Guard with Door and Entry Control
Long Range RFID for Security Gate System

Easily integrate live cameras with our access control and card reader system and see who is entering your business. Our Electronic access control systems Houston team can help you will all your integration needs. Call us today 

Electronic door and gate control paired with virtual guard allows us to open doors, received packages, and more, all remotely. Save money by replacing security guards we can do all remotely.

Card reader access control system can work with remote security cameras. When someone uses the card reader, you will get a recording of the event.


Be proactive; our door and gate system health check and maintenance service provides you with peace of mind.

Easily view your keyless, gates and card readers using your smartphone. Control electronic locks  and card reader from a single location. 

Access control technologies know when and where someone enters or exits your property. Selecting the right access control technology will protect your business. The wireless electronic door lock can work with your card reader system

Thermal Imaging Cameras can keep track of employee temperature. This cost-effective solution is a type of access control that can lock the door when the system detects high temperatures.

We create unique creative solutions to reduce installation costs. Our simple access control installation approach can help your company save money while protecting your business. Call us and schedule a free card reader business review. 

Solar access control and camera will provide you with audit trail events when someone enters your gate or door in a remote location. 

Access Control with advanced AI technology can continuously learn what normal activities and notifies you when an abnormal event occurs. 

Easily keep track of your project performance and retain high-quality images. Use these images for marketing and project management

Get the highest return on your security investment by integrating cameras with alarm and access control.  

Facial recognition access control provides a unique solution allowing you to utilize your employees and visitors to face an access control credential.

A new license plate reader can open your gate when recognizes an authorized license plate. Get easy access for your gated community.
Provide easy access to your visitors and keep track of all the cards that enter your entry gate. 

Video analytics can help identify via face recognition. Combined with access control, facial recognition can open the door for you. Facial recognition access control combined with temperature monitoring can also protect your staff employee from high temperature.

Your card reader system combined with playback analytics can save you time and money. Easily view videos of who enters your property and send them to the police. 
HOW TO CHOOSE THE ENTRY SYSTEM FOR YOUR BUSINESS?
SIMPLE 3 STEPS GUIDE
Choosing the right company to design, permit, and install your electronic entry system can make all the difference for your business.
The first step is to select the right company. Nexlar's unique approach to access control can make all the difference for your company. From quick estimate turn around to permit design, the Nexlar access control Houston TX team has your back. Our experts are unique because we specialize in locking hardware and software for access control, giving you the best system with the best security.The company you select should have the right credentials and expertise and excellent reviews with access control installation past performance.
The second step is to select the right technology. It is crucial to understand your company's behavior and the most critical areas to install the right access control system. There are many access control systems available in the market. The most common is a card reader system with proximity RFID technology used on most business and commercial buildings. Nexlar has developed software for access control systems that can be customized especially for your business to ensure you receive the best return on investment.
The third step is selecting a licensed company with excellent customer service and friendly service. By now reading our reviews and past performance, know we are here for you and ready to service your business. Call us now
Physical Access Control Leading Manufacturers And Physical Entrance Control Systems
List Of Cities Service Areas
Directions, That Matter!
Service And Quality Matters
Increase return on your investment with our custom security cameras, access control and software integration technology.
Quickly, professionally, on budget and on schedule, I would not hesitate to recommend Nexlar
Cliff M. Fogo de chao
CEO

Nexlar staff attend to our needs in a courteous and professional manner
Jeremy Director Of Facilities – BCFS

Outstanding customer service, fast and professional installation
Brenda

Thank you so much for your quick and effective work with us. Your technician was outstanding
Matthew
Production Group Leader (PGL) – Haliburton