Are You Looking for Commercial Security Cameras, Access Control or Security System Expert?
Call us 

(

281) 407-0768
Book Your Free Onsite Consultation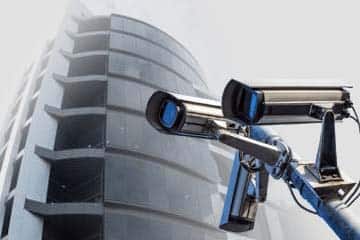 Houston Leading Security Cameras, Access Control, Security System Integration Technology Installation Company
Schedule your free on-site consultation with one of our security consultants today. – Call today (281) 407-0768. Nexlar is Houston's premier integrator for low voltage technology. We service, install and maintain surveillance cameras, access control, and commercial security. We also provide service and support for virtual guard service, VOIP, Telephone Entry Systems, automatic gates & fences. Call us today! Our Award-Winning Houston installation team is here to help you with any low voltage technology question. We are customer-centric, and our goal always provides you with the best technology for the best price to ensure you maximize your return on investment. Our knowledgeable team can set up your system software to be a custom build with alerts that will help keep track of inventory, employee productivity, and minimize your liability.

Nexlar is a leader in the delivery of scalable, innovative and integrated security technology solutions. We service corporate and public sector organizations. Our Passion is to solve your organization's most difficult challenges by implementing the right technology. With a proven track record of delivering innovative and customized solutions to over 1000 clients. That's why many government departments and fortune 500 companies trust us with their sensitive and demanding security and technology projects. Our friendly, experienced and knowledgeable consultants can help you plan, design, implement and maintain the latest technology solutions
Fiber Optics
Security Systems
Security Cameras
Network Enclosure
Wireless Network
Network Wiring
Access Control
Intercoms
Audio and Visual
Gates and Fences
Telephone Systems
Parking Lot Control Systems
Camera Systems
E-Stop Solutions
Mag Locks
Emergency Phone
Mass Notification
Custom Software Development
IOT Integration and Development
Software Modernization Business
Process Automation
E-Commerce Solutions
Cloud Solutions
We specialize in Security, Technology & Software Integration to increase your ROI
Trustworthy technicians undergo extensive background checks
Get flexible solutions to meet your demands and budget 5 Star Diamond Monitoring Stations
Rated A+ By Better Business Bureau
Flexible Leasing Options
Federal & Government Sector – Military Complex, Government Agencies, Housing Authority Private Sector – Banks, Storage Buildings, Churches, Private Schools, Collages, Cargo Companies, Hotels, Hospitals, Apartment Complex, Country Clubs, Any other Commercial Business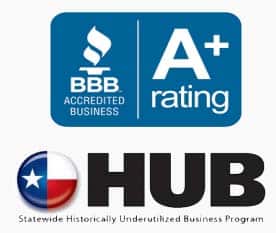 ACCESS CONTROL, SECURITY CAMERAS AND TECHNOLOGY SERVICES

Reduces gaps in security by offering more consistent coverage – our eyes can be everywhere you need them to be, simultaneously.

Save money with our unique remote, one-way video, two-way audio systems, providing your guests with world-class service remotely.

Need security cameras on sites without power and data connection? We offer unique solutions to secure your remote property.

Be proactive; our cloud-based Service and maintenance ensure your security cameras and access control technology will never fail.

Easily view your security cameras using your smart cellphone, tablet, and computer – Call us now for a custom solution.

Access control allows you to Control know when and where someone enters or exit your property with remote identification, live video verification, and audit trail of entry and exit activities.

Thermal Imaging Cameras allows you to see objects based on the heat they radiate, giving you unique insights you could only see using a thermal imaging camera technology.

Every business is unique, and the Nexlar team offers a creative approach to protect your business. Get affordable custom system design, ongoing proactive security maintenance, and support.

keep track of remote sites with our unique mobile solutions.
Our systems utilize the latest battery and solar power technologies.


Security Cameras with advanced AI technology can continuously learn what typical activity in a scene looks like and then detect and flag unusual motion.

Easily keep track of your project performance and retain high-quality images. Use these images for marketing and project management.

Unique software, access control, and camera integration to make sure you gain the highest return on your investment

Unique facial indemnification solutions for security cameras and access control provide you with unique insights allowing you to give access or know who is entering your property.

Easily keep track of who enters your property and get a notification when a blacklisted car tries to enter through your gates. Get a customized solution with our unique license plate recognition technology.

Save time and money with our unique Artificial intelligent software. Avoid wasted time and improves efficiency with our unique pattern detection technology that can accurately recognize people and vehicles' movements while ignoring motion not relevant to a scene. Ensure alerts are meaningful.

Maximize your time and return on your investment. Get our unique self-learning and next-generation analytic to detect, flag, and notify unique events occurring in real-time.
Directions, That Matter!
Service And Quality Matters
Increase return on your investment with our custom security cameras, access control and software integration technology.
Quickly, professionally, on budget and on schedule, I would not hesitate to recommend Nexlar
Cliff M. Fogo de chao
CEO

Nexlar staff attend to our needs in a courteous and professional manner
Jeremy Director Of Facilities – BCFS

Outstanding customer service, fast and professional installation
Brenda

Thank you so much for your quick and effective work with us. Your technician was outstanding
Matthew
Production Group Leader (PGL) – Haliburton