Are You Looking for Commercial Security Cameras, Access Control or Security System Expert?
Call us

(281) 407-0768
Book Your Free Onsite Consultation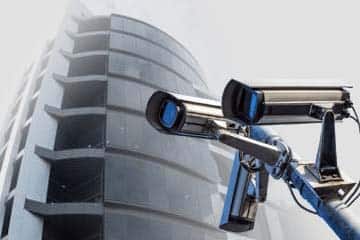 Houston Leading Security Cameras, Access Control, Security System Integration Technology Installation Company
Nexlar is the leading company in Houston for commercial security, security camera installations, and access control. We employ the latest commercial system technology to offer you advanced solutions at an affordable price. Schedule your free on-site consultation with one of our security consultants today. Call (281) 407-0768 now.
Recognized as Houston's premier low voltage technology integrator, the Nexlar team excels in installing and maintaining surveillance cameras, access control systems, and comprehensive commercial security solutions. Our suite of services also includes virtual guard services, VOIP, Telephone Entry Systems, as well as automatic gates and fences. Don't hesitate to call us! We're on standby, ready to address any questions you might have about low voltage technology.
Our customer-first approach ensures that you receive the best technology at the most competitive price, maximizing the value of your investment. For businesses with substantial inventory, our customizable system software comes with alerts designed to help you monitor key metrics, like employee productivity, enabling you to operate with reduced liability risks.

When it comes to commercial security, access control and security cameras technology solutions, Nexlar is one of the best in the business. We offer scalable, innovative, integrated solutions. We work with businesses and government agencies. Our goal is to help your company solve its most difficult problems by using the right technology. Our company has a long history of coming up with new and unique solutions for more than 1,000 clients. So many government agencies and Fortune 500 companies trust us to handle their most important and difficult projects when they need to be safe and secure. Our friendly and knowledgeable consultants can help you plan, design, implement and maintain the most up-to-date technology solutions for your business.
Intercoms

Audio and Visual

Telephone Systems

Parking Lot Control Systems
Camera Systems

E-Stop Solutions

Mag Locks

Emergency Phone

Mass Notification
Custom Software Development

IOT Integration and Development

Software Modernization Business

Process Automation

E-Commerce Solutions

Cloud Solutions
We specialize in Security, Technology & Software Integration to increase your ROI

Trustworthy technicians undergo extensive background checks

Get flexible solutions to meet your demands and budget




5 Star Diamond Monitoring Stations

Rated A+ By Better Business Bureau

Flexible Leasing Options
Federal & Government Sector – Military Complex, Government Agencies, Housing Authority
Private Sector – Banks, Storage Buildings, Churches, Private Schools, Collages, Cargo Companies, Hotels, Hospitals, Apartment
Complex, Country Clubs, Any other Commercial Business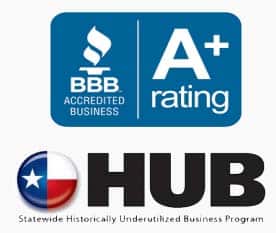 ACCESS CONTROL, SECURITY CAMERAS AND TECHNOLOGY SERVICES

Reduces security gaps by giving you more consistent coverage. Our eyes can be in every place you need them to be at the same time. Schedule a free onsite Houston security consultation today.

With our unique remote, one-way video, two-way audio systems, you can save money while still giving your guests the best service in the world. Our Houston  CCTV Camera are the best at video analytics.

You want to put security cameras on places that don't have power or data. We have unique ways to keep your remote property safe. Our Houston Security camera installation team can help 

Be proactive; our cloud-based service and maintenance will make sure that your security cameras and access control systems will never break down or be out of service. Our security cameras Houston team can help.

Use your smartphone, tablet, and computer to see your security cameras. Call us now for a custom solution. Our Houston access control team can also connect with cameras.

Access control lets you know when and where people come and go from your home or business with remote identification, live video verification, and a record of what they did. Houston's access control team is ready to help your business. Call today.

Thermal Imaging Cameras let you see things based on how much heat they give off, giving you unique insights that you could only get from thermal imaging camera technology..

Every business is different, and the Nexlar team has a unique way to protect your business. Get custom system design, proactive security maintenance, and support for a low price. 

It's easy to keep an eye on remote sites with our unique mobile apps. Our systems use the most up-to-date battery and solar power technologies. There are solar cameras and access control in Houston, TX, which we have set up.

Security cameras with advanced AI technology can learn what normal activity looks like in a scene and then look for and flag any unusual movements in that scene.  Houston is a city in Texas. If you need help with AI security cameras, we can help.

Keep track of your project's progress and keep high-quality images. They can be used for marketing and project management.

Unique software, access control, and camera integration will make sure you get the most out of your money when you buy something.

Using unique facial indemnification solutions for security cameras and access control, you can give people access to your property or find out who is coming into your business.

It's easy to keep track of who comes and goes from your home, and you'll get an alert when a blacklisted car tries to get in through your gates. With our unique license plate recognition technology, we can help you come up with a unique answer.

Time and money will be saved with our unique artificial intelligence software. With our unique pattern detection technology, we can avoid wasting time and be more efficient. This technology can accurately recognize people and vehicles' movements while ignoring motion that isn't relevant to a scene. Make sure that alerts are relevant.

Make the most of your time and money. Get our unique self-learning and next-generation analytics that can detect, flag, and alert you to unique events that happen right now.