Looking for Self Storage System Installation Expert? Call us

(281) 407-0768
Security Solutions For Self-storage Guide
The self-storage business is rapidly growing in the US. It is used by homeowners, renters, and businesses who need an extension for all their excess stuff. Self-storage should use proactive security measures to minimize liability, protect customers and minimize cost. Nexlar has helped many self-storage owners protect their businesses and reduce costs. We can help you with:
1) Gates
2) Fences
3) Access Control
4) CCTV Systems
5) Alarm System
6) Video Guard
We have worked with PTI and Opentech access control systems. Both systems can improve the efficiency of the self-storage by automating the process of adding and deleting new clients. If a client does not pay these systems remove the client automatically from their system.


Types Of Proactive Security Solutions For Self-storage

Here is the following proactive security for your self-storage:
With security fences and gated entrances, self-storage units and their contents are kept safe and secure at the facility. Many self-storage facilities use electronic passcodes that require facility management and unit occupants to produce unique codes to get entry to the facility (and get past the gate). The presence of protective fencing enhances the curb appeal of self-storage facilities.
Steel fencing comes in a variety of heights ranging from 3 to 8 feet, and the design of the top determines a lot of the distinctions. Extra rails/pickets in storage facilities may vary in length from 3 to 6 inches, allowing for a wide range of fence heights. In the last tale, the guy impaled by the steel fence had pickets that were more than 12 inches tall and a few inches thick.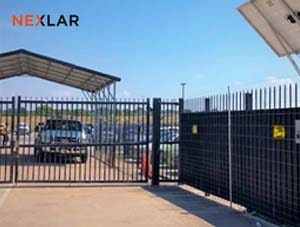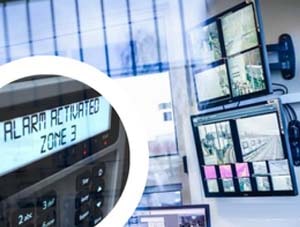 Intrusion alarms are the best additional security system. Why? Some thieves are good enough to climb over, break through, and cut through. So, intrusion alarms can detect any alarming movement around the facility,
Here is how the systems work:
1) Detecting any vibration or tilting
2) Climb over
3) Unusual lifting of gates

Therefore, any suspicious activity is detected by the system. Then the system will notify you together with the location of the intruder.

The self-storage units and the contents within are protected by gates and security fences, which are two of the most crucial components of a storage facility. Many security gates have an electronic passcode that requires self-storage facility management and unit tenants to present unique codes in order to get access to the facility (and get past the gate). Protective fences also improve the curb attractiveness of self-storage facilities.
Gates are the best defense against crime and unwanted visitors. Gates will also help increase the value of your property. Most self-storage has gates with access control.
Therefore, a type of gate must be carefully planned and laid out. 
Here are takeaways on planning your gate structure:
1) It must be easy but professionally maintained
2) Protected by security alarms
3) Secured by cameras
4) Well-lit
Houston self-storage facilities use gate and unit access control systems installed by NEXLAR. If you are looking for a security company for self-storage, we can help.
Here are the following types of access control we can install for self-storage:
1) Keypads
It is a method that is known worldwide. So, in the keypads, you insert the pins. It could be a four, six, or eight-digit code.Moreover, these access keypads are one of the most reliable accesses you use for your self-storage facility.
2) Proximity Card
The card has a unique number. You can give this to your tenants through their access control. The card is detected if placed on the reader machine. Then once validated, it authorizes access.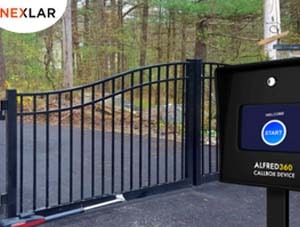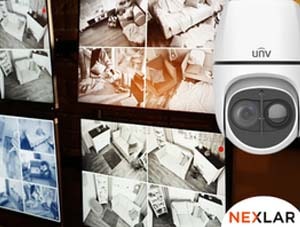 Need security cameras for your self-storage? We can help! We can install, service, and maintain all your security cameras. Most self-storage nowadays has security cameras. Our cameras can be integrated with an alarm system and access control. With the Free security camera app, you can watch your cameras from anywhere in the world. In addition, these smartphone apps are provided by Nexlar. No additional cost, so it is free. There are also three years of warranty for the security cameras.
Here are the following choices of security camera CCTV system:
1) IP security cameras
It uses the IP networks by Ethernet ports or any WiFi connection.
2) License plates recognition cameras
It is a type camera that is a specialized form of camera. It is a camera that integrates software and lenses. With this, it helps to identify and capture vehicles' plate licenses. Also, the software can trigger alerts and notifications for unauthorized vehicles.
3) Video Megapixel Surveillance Cameras
It has the latest technology on high-definition IP networks. It uses a video recorder (NVR) to manage multiple cameras.
Today, as innovation rises, the camera is not just a camera anymore. Now, it can act as your virtual security guard. Nexlar integrated virtual security guard can monitor 24/7 and can replace the security guard in terms of monitoring.
How does it work? With a real-time monitor, the virtual security guard can detect any threat on the premises.
Mostly these cameras work by sending notifications to the security management. Also, the owner can receive a real-time report on their smartphone. So as a self-storage owner, it will help your building to provide maximum protection to renters at much lower cost compared to traditional security guards.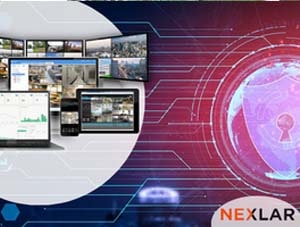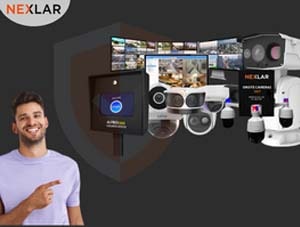 Nexlar Proactive Security System
Nexlar can provide the best experts for security at your fingertips. Also, we offer a customizable solution that will surely fit your business needs and budget. Our proactive security system can help minimize losses before it happens. Cameras with Special Video analytics video software Can identify human beings and trigger an alert. This camera has a voice broadcast and can send the clip of the event to the monitoring station. When the camera identifies intruders, it can send a loud voice and turn on the loud siren with blue and red lights.
Need a security solution for your self-storage, look no further. We can help you. Call us today in his schedule free on-site estimate.
Call us today at (281) 407-0768 for a Free onsite estimate

Directions, That Matter!
Service And Quality Matters
Increase return on your investment with our custom security cameras, access control and software integration technology.
Quickly, professionally, on budget and on schedule, I would not hesitate to recommend Nexlar
Cliff M. Fogo de chao
CEO

Nexlar staff attend to our needs in a courteous and professional manner
Jeremy Director Of Facilities – BCFS

Outstanding customer service, fast and professional installation
Brenda

Thank you so much for your quick and effective work with us. Your technician was outstanding
Matthew
Production Group Leader (PGL) – Haliburton