Are you looking for Security Gates repair, installation, or service? Call us at (281) 407-0768
WE ARE SECURITY GATES AND ACCESS CONTROLS HOUSTON EXPERTS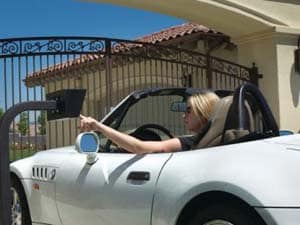 Nexlar Security offers the latest and strongest solutions for security entry gates system, gate access controls system and commercial entry systems in Houston, TX and surrounding areas. Our security gates Houston specialists have years of experience, and are ready to assist with all your security gate needs. We are highly rated by, "The BBB", "Yahoo Customer Ratings", and "Google Plus Reviews". Nexlar's team is proud to provide excellent customer service, and professional installations at a affordable price. There is no need to look any further, you have found a trustworthy team of gate professionals. Call us today for a free consultation. Nexlar Security can help! With our affordable-upfront-pricing and commitment to excellent customer service, we are the best choice. A security gate Houston consultant can begin designing a gate system that will fit your needs and budget today. They can even integrate the gate or gates with a existing camera, access control, and/or telephony entry system. Or with many of the systems and products we sell. Nexlar's Houston team is not limited to the installation of a gate or gates system. Our installers can repair and service all major gates/security gates. Commercial, industrial, or residential*, we do it all. Call today for a free consultation! We work with the latest technology for commercial and industrial gates. We have also developed a telephone entry system.We have also developed a cloud-based telephone entry system technology that integrates with a gate tag system and license plate recognition. We have installed this security gate access control systems in many homeowners associations and different businesses, and the result has been fantastic. This gate system completely replaced security guard, saving some of our client's thousands. The cloud-based access control systems allow you to easily and remotely control visitors, contractors, employees, and residents. Call us today to find out more details about how we can apply this gate system technology to your business or homeowners association.

The Benefits Of Security Gates And Access Control
Restrict unauthorized entry
Prevent employees access to sensitive areas
Easy Facility-Lockdown-Function for security threat events
Intuitive remote system management
Smartphone and Tablet compatible
Automatically open/close doors
Streamline visitor check-in
Preforms analysis/reporting on visitors and data
Overall security enhancement
Generate detailed traffic reports
Manage multiple location effortlessly
Schedule doors
COMMERCIAL GATE AND ACCESS CONTROL SYSTEM
Long Range RFID Gate Tags – Toll Tag Access Control – Entrance Gate
The Windshield Sticker Tag Access Control System allows you to easily control, manage, and audit vehicle traffic flow to and from your gates or other areas. The system can be integrated with toll tags (Ez Tags). Suitable applications include: Electronic Toll Collection, Airport Ground Transportation Management, General Traffic Management (commercial or residential), Border Control, Homeland Security, Electronic Vehicle Registration, Parking, and Any Security Access Control System.Consult with one of our experts in Houston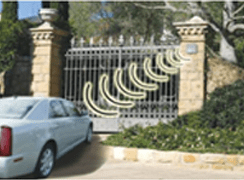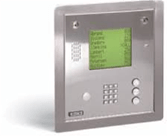 Telephone Entry System
Ideal for large applications, such as Apartment Complexes and Gated Communities. A telephone entry system can be used as a access control system for gates and doors. Most telephone entry systems can be integrated with gates and/or doors, which will give you flexibility and easy control over entries and exits.
Traffic Spikes
Take control of traffic direction and speed. Traffic spikes will prevent vehicles form proceeding through specified lanes. Automatic and spring retraction traffic spike are available. Place traffic control into your hands, let us install this security product on your property.


Barrier Arm Gate
Nexlar Security is the top expert for access control and gate integration. Barrier arm gates are great for traffic control, and restrict vehicle access to certain areas. It's widely used for parking garages and business security solutions.
Biometric Access Control For Gates
Let us unleash the future of access control by providing a advanced biometric solution for your gates and/or doors. When using a Nexlar Security solution you can easily track, in real-time, employees or visitors access-history. Our systems consist of some of the most innovative security industry solutions available today. Biometric systems can recognize Facial, Iris, fingerprint, and/or fingervein credentials, which can help to provide total protection. Know exactly who, where, and when your employees or guest access your gates or doors.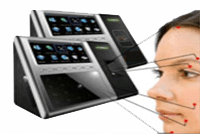 Physical Access control – Security And Parking Gates

Whether you're looking for parking gates or security gate access system Houston, we can help. Also, our solutions can be integrated with a control access gates system. Have us install a windshield entry tags system, it makes entry easy – Learn more by watching our videos below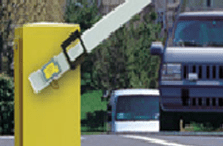 Security Cameras – We Are Commercial Gate Expert
Commercial and industrial security gates can be integrated with license plate recognition cameras to provide you you with image audit trail. Our license plate security cameras technology gives you the ability to automatically open your security commercial gate for authorized employees, contractor and visitors. We are security cameras and commercial security gate integration experts. Our solutions are designed to with your business in mind as our goal is to provide you with maximum ROI. Our surveillance systems can be integrated with your smart phones to allow remote viewing. We offer an array of surveillance solutions. Learn More
Intrusion Detection – Fence And Gate Commercial Perimeter protection
The power of security at your fingertips – Nexlar makes security easy. Our intrusion detection systems are flexible and designed with your needs in mind whether you are a small business or large enterprise we can help. With our systems you will know if there is an issue as soon as it happens ensure your business always secure and maximize your ROI. Learn More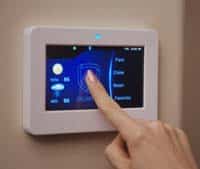 Security Integration – And Other Services
Nexlar commercial security gate team loves security integration and the many possibilities of making your life easier and your business more profitable. Our systems are designed with you ROI in mind. We offer many services that can help you save time, increase productivity and make money. We work with closely to ensure your goals your goals met. We offer remote commercial gate monitoring solutions and our virtual guard can everything a physical security can do, saving you thousands. Learn More
Directions, That Matter!
Service And Quality Matters
Increase return on your investment with our custom security cameras, access control and software integration technology.
Quickly, professionally, on budget and on schedule, I would not hesitate to recommend Nexlar
Cliff M. Fogo de chao
CEO

Nexlar staff attend to our needs in a courteous and professional manner
Jeremy Director Of Facilities – BCFS

Outstanding customer service, fast and professional installation
Brenda

Thank you so much for your quick and effective work with us. Your technician was outstanding
Matthew
Production Group Leader (PGL) – Haliburton