Looking for Security Cameras Technologies? Call us 
(

281) 407-0768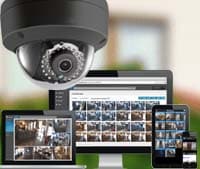 Looking for Security Cameras Installer in Houston - We Are Experts
Nexlar is Houston's leading security camera installer an integrator. Our unique approach to the installation of security cameras gives you the ability for you to have a higher return on your investment because our focus is to design the best security cameras' technology for your business. We select software that allows you to save time while providing you with details that can only be seen with the usage of artificial intelligence improve you the effectiveness of your employees. Take control of your business from anywhere in the world. At Nexlar Security we make it easy for you, by putting the power of security at your fingertips. Now you can view, playback and control surveillance cameras from our user-friendly mobile app. Artificial intelligent software embed on our specially designed cameras allows you to have a better return on your investment and Our CCTV system can be integrated with license plate recognition software, access control, and intrusion system to ensure maximum security with more user control

The Benefits of Nexlar Security Cameras
Easily take control of your business
Easily manage your system remotely
Minimize liability
Enhance employee productivity
Track employee productivity
Monitor cash register to reduce cash loss
Manage multiple location effortlessly
Prevent and deter crimes
Cloud Based Storage
Improve customer service while identify customers base
Proactive Security
Megapixel Security Cameras and Service
Understanding the right security camera resolution is crucial to see the details that is most important for your business.High megapixel Security cameras are recommended when image detail matters the most. 4k-12K resolution select the right resolution for the correct application for your business. Our security consultants are ready to help you.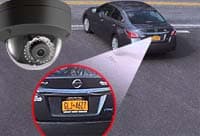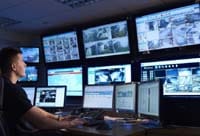 Managed Video Tours
Security cameras guard tour allow our experts to guard your business remotely. Security cameras technologies with artificial intelligence and video analytics allows our experts to know when someone approaches your business. Nexlar Security's team of experts can manage how and when your building can be accessed, allowing you to focus on business, saving you time and money.
Video Analytics Security Cameras – Video Guard
Replace security guards with video analytic cameras and our remote guard service. Our cameras with unusual motion detection and video analytics is capable of recognizing human movement and alert our remote guards. By using our security cameras with virtual guard service your company can save thousands and streamline some your company processes. Our remote security guards can remotly turn on a siren, call police, open gates/doors and assist visitors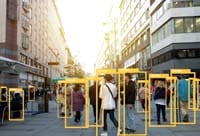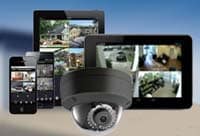 Security Cameras – Have an extra eye gives you power
The right security cameras, technology, and integration make all the difference. We work with all the leading manufactures to ensure you have the highest return on your investment. Not all security cameras are the same, and we understand d the right software that will improve and streamline your business.
Call us today and speak with a leading Houston security cameras expert.
Intrusion Detection – Full integration with security cameras
The power of security at your fingertips – Nexlar makes security easy. Our intrusion detection systems integrated with security cameras allow our virtual security guard to see who is arming/disarming, view who opened door or safe. Call our leading security cameras houston tx consultant, we are flexible and can design the right system with your needs in mind. Whether you are a small business or large enterprise we can help. With our systems you will know if there is an issue as soon as it happens to ensure your business always secure and maximize your ROI.
Learn more about our
intrusion detection systems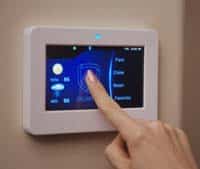 Security Integration – and other Services
Nexlar loves security integration and the many possibilities of making your life easier and your business more profitable. Our security cameras are designed with you ROI in mind. We offer many security cameras services that can help you save time, increase productivity and make money. We work with closely to ensure your goals your goals met. Learn more about our
security integration services
License Plate Recognition
SECURITY CAMERAS SERVICES

Get the power of security cameras at your fingertips. Easily view live cameras using your computer, tablet, and cellphone.

Security Cameras with virtual guard gives you the power to help you save money by replacing security guards we can do remotely using security cameras.

Need Security in Houston in remote areas on sites without power and data connection? Get a unique solution. We offer unique solutions to secure your remote property.

Be proactive; our security cameras' health check and maintenance service provide you with peace of mind. A cloud-based and notification system notifies you when a camera is down or needs maintenance.

Love your cellphone? You will love easy to use a phone app that allows you to view, playback, and record security video footage directly on your cellphone. Call us now for a custom solution.

Access control allows you to control when and where someone enters or exit your property with remote identification, live video verification, and audit trail of entry and exit activities.

Thermal Imaging Security Cameras allows you to see objects based on the heat they radiate, giving you unique insights you could only see using a thermal imaging camera technology.

Need security cameras? Our experts can design the right security camera solution to help your business grow and be more secure. Minimize your business liability and maximize your return on your investment – call us today

Keep track of remote sites with our unique solar security cameras solution. Nexlar utilizes the latest battery and solar power technologies to ensure long-lasting operation for your system.

Get the latest Security Cameras with advanced AI technology. you will enjoy better security camera resolution while the cameras' continuously learn what typical activity in a scene looks like and then detect and flag unusual motion

Easily keep track of your project performance and retain high-quality images. Use these images for marketing and project management

The right software and security cameras technology matters. Our Unique software, access control, and camera integration to make sure you gain the highest return on your investment

Facial recognition access control provides a unique solution allowing you to utilize your employees and visitors to face an access control credential.

Access control with license plate recognition easily keeps track of who enters your property and get a notification when a blacklisted car tries to enter through your gates. Get a customized solution with our unique license plate recognition technology.

Save time and money with our unique Artificial intelligent Security camera software. Avoid wasted time and improves efficiency with our unique pattern detection technology that can accurately recognize people and vehicles' movements while ignoring motion not relevant to a scene. Ensure alerts are meaningful.

Maximize your time and return on your investment on your security camera system. Our smart playback system helps you save money and time. Call us to learn more.
Directions, That Matter!
Service And Quality Matters
Increase return on your investment with our custom security cameras, access control and software integration technology.
Quickly, professionally, on budget and on schedule, I would not hesitate to recommend Nexlar
Cliff M. Fogo de chao
CEO

Nexlar staff attend to our needs in a courteous and professional manner
Jeremy Director Of Facilities – BCFS

Outstanding customer service, fast and professional installation
Brenda

Thank you so much for your quick and effective work with us. Your technician was outstanding
Matthew
Production Group Leader (PGL) – Haliburton