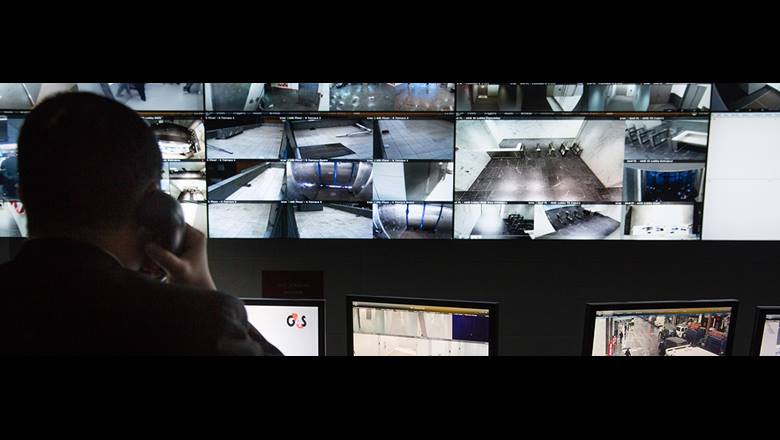 Nowadays, companies have turned to Virtual Security Guard services to help minimize physical security guards' costs. Because it's highly effective for their business's security, meeting all of their needs and at the same time cutting down the cost of the human guard.
Want to take extra care of your business, construction site, or parking lot. Are you looking for something you can depend on and protect your property? Call us. We have the right solutions for your business.
1. WHAT IS A VIRTUAL SECURITY GUARD:
Utilizing the latest security camera technology, we have remote licensed security guards watching/-over your cameras 24/7. Unlike physical security guards, our monitoring station never sleeps. We minimize our cost by using special software that only sends an alert notification when a human or car is identified, saving money and human processing.
A virtual security guard is a system based on the latest cameras, equipment, and software installed systems monitored by real license security guards from a remote location. These systems take care of your business and never sleeps.
We offer Virtual Security Services at reduced costs and without compromising your security. 
2. Key Benefits of Virtual Security Guard Services:
• Reliable
• Reduced Cost
• Easy manageable Technology
• Monitor Several Areas Simultaneously
• Electronic Reporting
• Eliminate the Need Security Guards
• Remote Opener Available
• Instant Response Technology
3. Benefits that Nexlar Offers:
Nexlar provides you the best Security Cameras, Access Control, and Integration Technology-based Virtual Security. Thousands of businesses trust our company. We helped companies save millions using or virtual security guard service. 
Call now! Can we help you cut costs and maximize your security? (281) 407-0768
Schedule free onsite consultation today and take advantage of expertise. Our virtual security consultants are here to help you call now.
4. Virtual Security Guard Features:
• 24/7 Security
• Cost Reduction Benefits
• Reasonable Monthly Fees
• Advanced Technology-Based System
• Images Records for all Entries & Exits
• Trained monitoring personnel
• On Demand Can Send Images Remotely
5. Digital Security Guard Video Monitoring:
Currently, there is a mass transition from traditional security guard services to virtual security guard services. This is mainly because of the advancement in technology with time in the field of IT. Video monitoring services have proved to be very effective in reducing criminal activity. By holding those who are accountable for crimes. And punishing them for their crimes. 
Our Digital or virtual Security Guard offers remote video monitoring. With licensed and trained security guards who react and respond to threats immediately. Security camera systems can be optimized and quickly turned on or off for alert alarms. The virtual security guard is responsible for monitoring and sending an alarm when any motion or sound is detected.
If you are looking for full-time security personnel at a much lower price, then you are at the right place. We will provide you with all of the basics of virtual security systems. Using the Virtual Security Guard service, you will save money and use a more effective method compared to physical security guards.


6. Protect Your Property and Assets:
Nexlar virtual security Guard provides you with one of the most efficient and effective forms of crime prevention and surveillance monitoring systems. These services can be modified accordingly to meet the exact needs of your specific industry or business. 
Need a Virtual Security Guard? Contact us now for a free quote and consultation regarding remote video monitoring and virtual security guard.
Our Security systems can integrate alerts that, in turn, will trigger a notification, which then will help identify unwanted activity. Get benefited from our virtual security services.
You can also check our company reviews, core capabilities, and past performances on our home page www.nexlar.com.
Houston Security Cameras Experts, Nexlar Contact Number: (281) 407-0768
Frequently ask question about virtual guard 
REQUEST A FREE CONSULTATION