Best Security Surveillance Systems Installation For Commercial Properties In Houston, Texas
Are you looking for security surveillance systems in Houston, TX for your commercial property?
Please Call (281) 407-0768 For A Free Consultation

Nexlar is a leading provider of surveillance systems for businesses of all sizes. Our systems are designed to deter and detect potential threats while also providing invaluable insights into the activity on your premises. Our best security specialists will work with you to customize a security system that meets the specific needs of your business. Nexlar offers a range of products and services, including CCTV cameras, intruder alarms, and more. We also provide ongoing support and maintenance, so you can be confident that your system is continually operating at its best. Contact Nexlar today to learn more about how we can help protect your business.
REQUEST A FREE CONSULTATION

Alarms Systems To Protect Your Business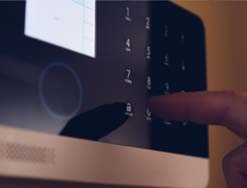 Businesses rely on alarm systems to protect their property and employees. Alarm systems are designed to deter potential criminals and alert authorities in the event of a break-in or other emergency. Nexlar offers a wide range of commercial alarm systems, from simple door alarms to comprehensive security systems. We also offer 24/7 alarm monitoring services, so you can rest assured that your business is always protected.
Our company installs the best CCTV systems in Houston, TX, for small and large commercial properties. Our CCTV systems can improve the overall security of your business and improve your customers' experience.
If you want to install more reliable CCTV security systems in Houston, Texas Please Call Now (281) 407-0768 For A Free Consultation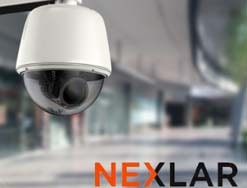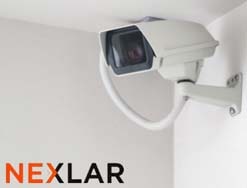 Our motion detection cameras detect movement within a certain area and start recording. This is a great way to discourage criminal activity and save storage space. You can even use our motion detection cameras to monitor employee activity. This can be helpful for security purposes, but it can also help you to improve efficiency and productivity. For example, you may notice that certain employees are taking longer breaks than others. Or you may see that there is a lot of foot traffic in an area that isn't necessary for business operations. By making some changes, you can eliminate wasted time and improve your bottom line.
Temperature Detection Systems
Our company specializes in the latest temperature surveillance cameras. These devices are designed to provide accurate temperature readings of people or objects from a distance. They use infrared technology to measure the heat from an object. They can be used in various settings, such as airports, schools, hospitals, and office buildings. They are also very user-friendly and don't need a lot of maintenance. Our temperature detection cameras are also extremely accurate and can provide readings within a degree of accuracy. If you are looking for an accurate temperature surveillance camera, our company is the perfect place to turn to.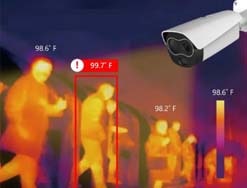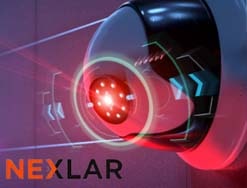 Our thermal security cameras can monitor activity both day and night with ease. These cameras use infrared technology to detect heat signatures, making them ideal for monitoring activities in low-light situations. They can also be used to detect potential fire hazards, as they will pick up on any unusual heat signatures that could indicate a fire. Nexlar's thermal security cameras are a valuable addition to any security system. They can help you feel at ease knowing that your business is safe and secure. Call us for a free quote.
Quickly scan monitored areas and stop crimes in real-time with intelligent technology. Nexlar's smart cameras can identify abnormal behavior and flag potential threats that your security staff could have ignored. These surveillance cameras can recognize the difference between a person walking through a door and someone loitering in an area. This helps to reduce false alarms and improve security response times.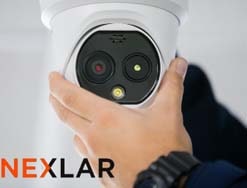 Remote Surveillance Cameras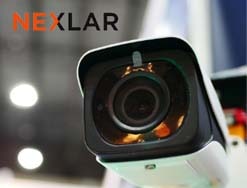 Our remote security cameras are a popular choice for businesses looking for a cost-effective and efficient way to improve their security. They connect to a network of servers that lets your staff monitor your premises in real-time. This means that our team can keep an eye on your premises 24/7. We'll be alerted instantly if there is any suspicious activity. Although surveillance systems are a great addition to your commercial property, it is important to ensure you aren't breaking any state laws and that your systems serve their intended purpose.
Book a free consultation with Nexlar's experts today. We'll talk you through the state requirements and find the right solution for you. We'll also provide you with a free quote to help you get started. Our customer support is friendly, so feel free to ask any questions you may have about securing your business. Call (281) 407-0768 to improve your business's security today.
Move To A Scalable, Best-In-Class Video Surveillance Solution.

Your business will grow. So, it's important to have a video surveillance solution in place that can scale with it. Choosing a best-in-class solution will ensure you have the features and flexibility you need to accommodate your changing needs. A scalable solution will also help you save money in the long run. You won't need to get a new system each time your business grows. Nexlar's video surveillance systems are all this and more.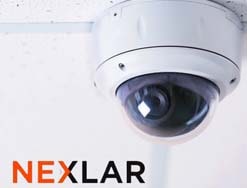 Enhanced video management experience

How will you store your footage? How will you organize them? And how will you share them with others? These are all common concerns for security teams responsible for video surveillance. Fortunately, with Nexlar's surveillance cameras, you can enjoy an enhanced video management experience. We offer cloud storage options, which can make it easier to access captured footage from any device. Our surveillance cameras record high-quality footage and provide multiple security features. Are you looking for a system that will be used primarily for security purposes? We have the right solutions for you. Regardless of your security needs, we are sure we have video surveillance systems that can provide an enhanced experience for you and your security team.
Some of our systems are equipped with intelligent software that can identify and track objects in the footage. It can also collect critical information about them. This technology makes our smart cameras more effective than standard security cameras. Our smart cameras can handle large-scale and small-scale surveillance projects with ease. Call (281) 407-0768 to find out if our smart cameras are ideal for your property.
Audio surveillance capabilities
Our surveillance systems have audio features that will allow your staff to listen in on what is happening in the monitored area. This is incredibly helpful when assessing security risks with whoever is requesting access to your premises. It can also scare away loiterers that could potentially hurt the value of your business. Deter crime, enhance security and experience the best-in-class audio features with Nexlar's surveillance systems.
Let your security staff see better with Nexlar's
ultra-HD surveillance cameras
. This high resolution will help your employees quickly identify individuals. They'll also get clear footage that can be used as evidence in court during insurance claims. Our cameras capture what the standard camera will miss. So, get in touch with our security professionals today. Let us show you all the models we have that could improve your business's security ten-fold.
Surveillance systems are constantly on the lookout for potential threats. They automatically send alerts to our monitoring center if anything out of the ordinary is detected so that we can take appropriate action quickly and efficiently. You'll also receive alerts via email and text if the systems notice any suspicious activity on your property. Thanks to their advanced technology, you can count on Nexlar's surveillance systems to keep your investment safe.
With their remote access capabilities, you can view footage from our security cameras from any internet-connected device, such as a tablet or smartphone. You can use this feature to watch over your property no matter where you are. Thanks to this feature, you'll also be able to share the footage with your employees/security team. This will allow them to watch the live feed from your property and take necessary action if they notice anything unusual.
Our surveillance cameras can stay up and running for as long as possible in the event of a power outage. Our surveillance systems are designed with this in mind. They use high-quality batteries that are designed to last for years to come. In addition, our systems are equipped with battery backup systems that kick in automatically if the power goes out. We also have solar-powered variants, so you won't have to worry about your business receiving a hefty electric bill.
Wide horizontal field of view
A wide horizontal field of view is crucial for capturing footage of multiple people or large areas. This is why our surveillance cameras are designed with panoramic or fisheye lenses that provide a wider field of view. They also have de-fish functions that give you the ability to see as much of the area under surveillance as possible without any distortion. At Nexlar, we install several cameras with wide horizontal view capabilities. We can also help you find the solution for your needs. So, if your goal is to monitor a commercial parking lot or warehouse, act now. Get in touch with Nexlar to learn more about our PTZ cameras.
Color in low light models are available.
Enjoy the convenience that comes with viewing clear colored images even in low light. Nexlar's video surveillance systems aren't like standard cameras that show only black and white unless there is high light intensity. Keep your security team engaged with colorful images and minimize the chances of them dozing off and missing important events. We have several models with these capabilities so don't hesitate to get in touch with us.
HDMI and VGA video outputs
With an HDMI output, our surveillance systems can send an HD video signal directly to a monitor or TV. This is great for displaying the live video feed from your surveillance system in a clear, easy-to-view manner. With a VGA output, you can connect your surveillance system to a computer monitor or another type of display device. This is handy if you want to view recorded footage or live video on a larger screen than what's available on the average LCD monitor or TV. Plus, using a computer monitor as your display device gives you more flexibility with regard to viewing angle, resolution, and other settings. Our surveillance systems provide both options. That way, you aren't stuck with a surveillance system you can't use.
Nexlar provides surveillance systems with night vision that lets you see in the dark. Chances are intruders will attempt to break into your property in the dark, thinking they can't be seen. But that's where they're wrong. Our night-vision cameras will give your security team clear footage even on the darkest night. This will help them investigate crimes and catch criminals traditional security cameras would have missed.
PoE (Power over Ethernet) ports allow you to connect your security cameras directly to the NVR. Our surveillance systems have up to 16 ports which give your business more flexibility in terms of camera setups. This is a great thing for your business because if you ever want us to install more security cameras on your property, you won't have to buy a new surveillance system. Need help expanding your security system? Call us today.
Multiple storage options: HDD, SD, and cloud storage
We have several models with several storage options. HDD is our most economical option and can usually store several days of footage before it needs to be overwritten. SD (secure digital) and storage offers higher quality footage and can store for longer periods. We understand just how stressful managing storage yourself is. For this reason, we also offer cloud storage options. This option offers the greatest flexibility and convenience because footage can be accessed from anywhere with an internet connection. Contact us for more information.
IP67-rated options for outdoor use
If you need a surveillance system that can be used outdoors, we have IP67 rated system. These systems are dust tight and can withstand rain. This makes it ideal for use in outdoor environments where it may be exposed to rain or other elements. We also have surveillance systems that can be used for indoor applications, for example, lobby surveillance and office monitoring.
Get live footage of your premises on your phone via our remote viewing features. This will let you monitor your premises from anywhere in the world with an internet connection. You'll also receive alerts when our surveillance systems pick up on any suspicious activity. Contact our consultants for a free consultative call about our surveillance solutions.
Some of our surveillance systems come with built-in sirens. This deters crime and quickly calls for help if there is an incident. The loud sound of the siren will quickly draw attention and help scare off potential criminals. And if there is an incident, the siren will help call for help from the authorities. So if you're looking for a surveillance system for your business, contact us about models with built-in sirens. It could be the difference between a safe business and a costly one. If you're looking for a video surveillance solution that is scalable and best-in-class, we can provide that for you. Nexlar has the experience and expertise to help you choose the right system for your business and install it quickly and efficiently. We also offer free quotes. We do this so you can get an idea of how much the entire project will cost before getting started. Contact Nexlar's team today to learn more about our video surveillance solutions or to get a free quote.
Get in touch With Us Today.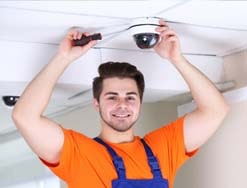 As a leading provider of surveillance systems in Houston, we are always looking for ways to improve our customers' experience. That's why we're excited to offer our surveillance system installation, service, and repair services for all commercial establishments. We've worked with HOAs, gated communities, healthcare facilities, government agencies, and businesses. Do you want to know how we can serve you? Call (281) 407-0768 and ask us any questions you may have. Our customer support is friendly and will help you find the right solution you're looking for.
Get more flexibility with our leasing options. Choose how long you want our surveillance systems to serve your property, how many systems you need, and the terms of your lease. This way, you'll see first-hand just how capable our surveillance systems are. Your business will be safe from any external threats. Our flexible leasing options are helpful for businesses that are expanding or downsizing. They allow property managers to adjust their safety needs easily. So if your business is the ability to adapt to changing needs, get in touch with us today.
Access control integration
Nexlar offers comprehensive access control integration services. We can help you custom-build and install a system that meets your specific security needs. Whether you're looking to control entry to a single building or multiple locations, we've got you covered. Upon request, our specialists will create a customized solution that fits your budget and ensures your property is protected. Our team can integrate new systems into your existing security infrastructure seamlessly. Some of our systems utilize the latest in biometric technology. This provides a highly secure and convenient way to control access to your premises. We offer a wide range of features, including facial recognition, fingerprint scanning, iris scanning, and more. Our system is also highly scalable, so it can be easily expanded to accommodate future needs. Contact us to learn more about our access control integration services. Let us show you how we can help you keep your building safe.
Rated A+ by Better Business Bureau

Our company has been rated A+ by the Better Business Bureau. This is a testament to our commitment to providing excellent customer service and delivering high-quality surveillance systems. The Better Business Bureau sets strict standards for businesses. To earn an A+ rating, businesses must demonstrate a commitment to resolving customer complaints in a timely and effective manner. We are proud to meet this standard and will continue to work hard to maintain our high rating.
100% customer satisfaction
Our company has been rated A+ by the Better Business Bureau. This is a testament to our commitment to providing excellent customer service and delivering high-quality
surveillance systems
. The Better Business Bureau sets strict standards for businesses. To earn an A+ rating, businesses must demonstrate a commitment to resolving customer complaints in a timely and effective manner. We are proud to meet this standard and will continue to work hard to maintain our high rating.
Health checks are essential to maintaining a safe and secure workplace. By regularly assessing the condition of your surveillance equipment, our professionals can ensure that it is in good working condition. This also ensures that it is capable of providing the level of protection you need. These health checks allow us to take corrective action before an incident occurs. By proactively addressing these issues, our company can help improve your business's overall security.
Free security assessments
Our assessment process is designed to be comprehensive and easy to understand. We'll start by evaluating your current security protocols and making recommendations for improvement. Our expert will also take a closer look at your premises and identify any areas that may be vulnerable to intrusion. Finally, we'll discuss our findings, providing you with a report that outlines our recommendations. With our help, you can make sure that your business is as safe as possible. Call (281) 407-0768 today to schedule your free security assessment.
Expert Installation & Repair
Nexlar specializes in the installation and repair of surveillance systems. We have the experience and expertise to ensure that your system is installed correctly and operates effectively. We offer a wide range of surveillance system options, from simple cameras to more complex integrated systems. Our security staff will work with you to find the right solution for your needs. We only install the best brands like HikVision and Axis Communication. So, you can count on Nexlar for the best and most trusted systems in the state. Are you looking to install a surveillance system or need repairs for an existing one? Our team is here to help.
Schedule a free consultation today. Please Call Now (281) 407-0768 For A Free Consultation
Commercial Surveillance Systems Service Area
Houston
Sugar Land
Spring
Katy
Kingwood
Stafford
Conroe
Texas City
Cypress
The Woodlands
Webster
League City
Bellaire
Missouri City
Friendswood
Humble
Richmond
Pasadena
Baytown
Tomball
Galveston
Galveston County
Pearland
Seabrook
Lake Jackson
Channelview
New Caney
Manvel
South Houston
Magnolia
Kemah
Rosenberg
Alvin
Hempstead
Dickinson
Fulshear
New Ulm
Wallisville
Hunters Creek Village
Brookshire
Sweeny
Hardin
Hankamer
Danbury
Needville
Simonton
Gilchrist
High Island
Raywood
Piney Point Village
Orchard
North Houston
Anahuac
Romayor
Huffman
Cat Spring
Bellville
Dobbin
Damon
Highlands
Bacliff
San Felipe
Winnie
Kendleton
Guy
Galena Park
Danciger
Pinehurst
Liberty
Liberty County
Daisetta
Industry
Mont Belvieu
Bleiblerville
Old Ocean
Clear Lake Shores
Santa Fe
Bunker Hill Village
Porter
Liverpool
La Porte
Brazoria
Prairie View
Willis
Cleveland
Clute
Port Bolivar
Rosharon
Dayton
Crosby
Montgomery
Montgomery County
Freeport
Sealy
Fresno
Alief
Hitchcock
West Columbia
La Marque
Beasley
Wallis
Splendora
Devers
Hull
Hufsmith
Pattison
Thompsons
Oak Ridge North
Rye
West University Place
Angleton
Kenney
Hockley
Barker
Waller
Stowell
Deer Park
Sienna
Northeast Houston
Westfield
Near Northside
New Territory
Nassau Bay
Mt Houston
Needville
Porter Heights
Plum Grove
Rayford
Quintana
Rose Hill
Midline
Atascocita
Arcola
Addicks
Willowbrook
Willow
Williams
Westchase
West University Place
Waverly
Turtle Bayou
Trammel
Timberlane Acres
Southeast Houston
Surfside Beach
Bayarea
Directions, That Matter!
Service And Quality Matters
Increase return on your investment with our custom security cameras, access control and software integration technology.
Quickly, professionally, on budget and on schedule, I would not hesitate to recommend Nexlar
Cliff M. Fogo de chao
CEO

Nexlar staff attend to our needs in a courteous and professional manner
Jeremy Director Of Facilities – BCFS

Outstanding customer service, fast and professional installation
Brenda

Thank you so much for your quick and effective work with us. Your technician was outstanding
Matthew
Production Group Leader (PGL) – Haliburton