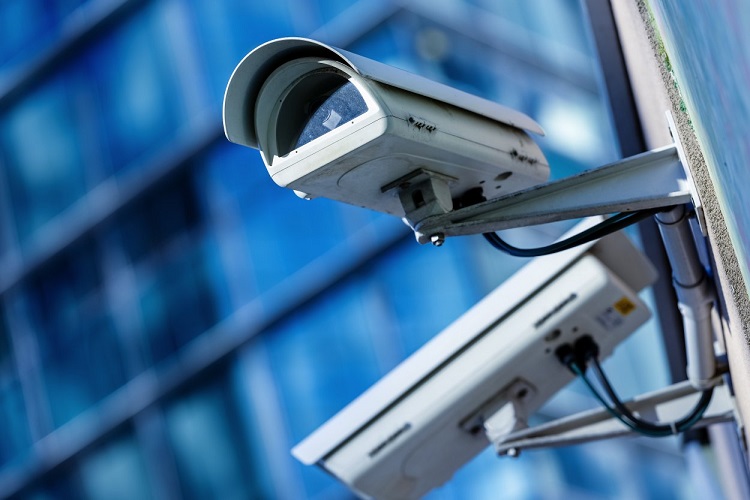 The right commercial surveillance system will help your business from theft, intrusion, burglary, fire, or flood. Before you select the right surveillance systems, think about your business areas that need protecting, what types of cameras you want, and how many days of recording time you will need.
The main types of surveillance cameras are analog and internet protocol (IP). This article is for business owners that are considering to purchase a video surveillance system. Who is wondering what type they should take before buying and how much budget they will need for it? In addition to cameras, a commercial surveillance system can be integrated with sensors to enhance security measures. For example, sensors can be used to detect water levels, monitor temperature for fire detection, or detect unauthorized access to restricted areas. When these sensors are integrated with the surveillance system, they can send notifications and alerts in real-time [1].
By integrating sensors with your commercial surveillance system, you can ensure enhanced security and receive immediate alerts for potential threats, such as rising water levels, fire outbreaks, or breaches in restricted areas. This proactive approach allows you to take immediate action and mitigate risks effectively
Most commom asked questions about commercial surveillance Cameras
Call us to get answer about  Houston commercial surveillance cameras – (281) 407-0768
1. What factors determine the pricing of commercial security cameras?
The pricing of commercial security cameras is determined by several factors, such as the type of camera (analog or IP), the resolution (HD, Full HD, 4K), the features (night vision, PTZ functionality, motion detection), the brand, and the quantity needed. Additionally, factors like installation costs, maintenance fees, and the need for additional accessories (such as lenses, mounts, or cables) can also affect the overall price. The complexity of the surveillance system, including the number of cameras, storage requirements, and integration with other security systems, may also influence the pricing.Pricing dependent on the size of your business, how many cameras you will require, and technology. Before deciding the type of system you should buy, the best approach is to contact a professional commercial security camera company. It is also essential for you to acquire the right technology to help you get a high return on your investment. The industry standard pricing for analog cameras varies between $300 to $500 per camera and for IP between $500-$1000 for a turn-key installation.

2. 
Why is it important to hire a professional company for commercial surveillance camera installation?
It is important to hire a professional company for camera installation because they have the expertise and experience to ensure proper placement, wiring, and configuration of the cameras. They can also provide guidance on choosing the right cameras for your specific needs. Nexlar Leaseind is a reputable commercial surveillance camera installer that specializes in professional camera installation services. They have a team of trained technicians who can handle the installation process efficiently and effectively, ensuring that your cameras are installed correctly and functioning optimally. They also offer a free consultation to assess your security needs and provide tailored solutions Always use a professional, highly rated commercial security camera company to install cameras in your business. You need to make sure the selected company carries general liability, workers compensation, professional and commercial auto insurance. Make a detailed plan on camera placement and structure necessary for the installation.

 We sell install and service Commercial Surveillance Cameras – Call us  (281) 407-0768 
3. What are the different types of storage options for Commercial video surveillance systems?
For your video surveillance system to choose from, there are usually four basic video data storage NVR, DVR, Edge, and cloud data types. Here DVR stands for "digital video recorder," and these systems use analog cameras. The NVR stands for "network video recorder" and is used with IP cameras. Hybrid systems allow you to combine the properties of both the analog and the IP cameras. Security cameras Edge recording records videos directly on the cameras and cloud record on a virtual remote server.

4. What are the differences between IP cameras and analog cameras ?
There are two basic types of cameras use for video surveillance systems. The first one is an internet protocol (IP), and the other is analog cameras. The traditionally use camera is analog cameras. They are being replaced by IP cameras, which offer more capabilities and features than analog cameras. IP cameras are networked-based devices that capture images of better quality with higher resolution and possess qualities like automatic alerts, video analytics, etc. Always consult with an expert to maximize your return on investment.

5.
What features should be considered when selecting a Cammercial surveillance Camera system?
There are plenty of features available for advanced video surveillance systems, such as from night vision to smart motion detection. Consider which features you will need for your business needs, then select the type of cameras, storage, and surveillance system accordingly. For an instant, if you need a system basically for night time to monitor your business, then select the system with strong night vision capabilities and with a 24/7 alerts system.

Because the budget is an important thing to consider to manage your business smoothly, carefully select the type of camera you need. It is an essential factor to know where exactly you want to place your surveillance cameras. For instance, when you need to keep an eye on your back door, select a weatherproof outdoor camera with functionality like PTZ and motion alert alarms.

When selecting a commercial surveillance camera system, there are several important features to consider. These include:
Resolution: Look for cameras with high resolution capabilities, such as 1080p or 4K, to ensure clear and detailed images.
Low-light performance: Opt for cameras with good low-light capabilities, such as infrared (IR) or low-light imaging technology, to capture clear footage in dark areas.
Wide dynamic range (WDR): Cameras with WDR can handle challenging lighting conditions, such as areas with bright and dark spots, ensuring that details are visible in both areas.
Field of view: Consider the camera's field of view (FOV) to determine how much area it can cover. Wide-angle lenses or cameras with pan-tilt-zoom (PTZ) capabilities offer greater coverage.
Video analytics: Look for cameras with built-in video analytics capabilities, such as motion detection or facial recognition, to enhance the security system's effectiveness.
Integration: Consider whether the camera system can integrate with other security systems, such as access control or alarm systems, for a comprehensive security solution.
Storage and scalability: Evaluate the camera system's storage capacity and scalability options to ensure that it can handle the required amount of footage and accommodate future expansion.
Remote access: Look for cameras that offer remote access capabilities, allowing you to view live or recorded footage from anywhere using a mobile device or computer.
Durability: Consider cameras that are designed to withstand harsh environmental conditions, such as extreme temperatures or vandalism, to ensure long-term reliability.
Cost: Finally, consider the budget and cost-effectiveness of the camera system, taking into account the features and capabilities required for your specific surveillance needs.
By considering these features, you can select a commercial surveillance camera system that meets your security requirements and provides optimal performance.
What are the latest Commercial Video Surveillance System Technology 
Two types of cameras can be integrated into a video surveillance system: IP cameras and traditional analog cameras. IP cameras are more advance in technology than analog cameras. IP cameras offer more features than analog cameras.
IP cameras generally have more powerful resolution quality and a larger field of vision than analog cameras. IP cameras possess additional video analytics features, which mean automatic recording settings and mobile notification settings.
Security cameras help protect your business against unwanted things and situations like theft, fire, intrusion, burglary, or flood. Having a security system installed brought a significant increase in your peace of mind. But these cameras can be expensive, depending on the need of your business. But definitely, it worth the investment.can What factors determine the pricing of commercial security cameras? Comme
Looking for a Houston Security Cameras Expert? Call us (281) 407-0768

Benefits of Commercial Surveillance System:
Surveillance cameras help in the quick detection of any criminal activity and help the police quickly catch thieves in such cases. Another most important advantage is that these systems also help to improve accountability among your employees. Surveillance Systems help to monitor the productivity of employees and can help to reduce your insurance premiums. You might think that installing a video surveillance system can be a painful procedure, but it is worth the expense, and in turn, you will get peace of mind knowing that your business is safe 24/7.
Conclusion:
Most clients want a large degree of customization in their Surveillance System, meaning they want to modify the system according to their specific business's needs. In such a situation, NEXLAR is the best option. They provide a wide range of access control systems from small businesses to large institutes like government or police departments.
NEXLAR provides the best pricing packages in Houston. They also provide free on-site consultation. They will provide the solution to all of your security problems and need. Nexlar is the most trusted Commercial Surveillance System Security providing company. Don't forget to visit the NEXLAR website to get the best offer for your business.
NEXLAR Contact Number: (281) 407-0768
Email: [email protected]
Address: 2825 Wilcrest DR #170 Houston, TX 77042

REQUEST A FREE CONSULTATION