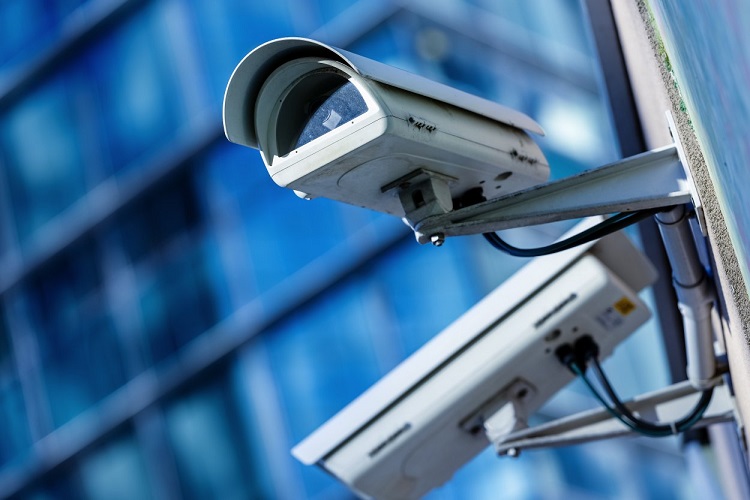 A commercial surveillance system will help your business from theft, intrusion, burglary, fire, or flood. Before you select the right surveillance systems, think about your business areas that need protecting, what types of cameras you want, and how many days of recording time you will need.
The main types of surveillance cameras are analog and internet protocol (IP). This article is for business owners that are considering to purchase a video surveillance system. Who is wondering what type they should take before buying and how much budget they will need for it?
What to consider before purchasing a video commercial surveillance system:
Security is the priority for any business. In this age of technology, video surveillance systems are more intelligent and effective than ever. Cameras now possess computer-like functions and features, such as motion sensors and automatic mobile notifications. IT development has led to more efficient ways of managing, recording, and storage. Now small business owners also have access to potent
commercial surveillance systems
at relatively affordable packages. There are several factors you should consider before buying any commercial surveillance system for your business. These factors include:
Pricing dependent on the size of your business, how many cameras you will require, and technology. Before deciding the type of system you should buy, the best approach is to contact a professional commercial security camera company. It is also essential for you to acquire the right technology to help you get a high return on your investment. The industry standard pricing for analog cameras varies between $300 to $500 per camera and for IP between $500-$1000 for a turn-key installation.
Always use a professional, highly rated commercial security camera company to install cameras in your business. You need to make sure the selected company carries general liability, workers compensation, professional and commercial auto insurance. Make a detailed plan on camera placement and structure necessary for the installation.
For your video surveillance system to choose from, there are usually four basic video data storage NVR, DVR, Edge, and cloud data types. Here DVR stands for "digital video recorder," and these systems use analog cameras. The NVR stands for "network video recorder" and is used with IP cameras. Hybrid systems allow you to combine the properties of both the analog and the IP cameras. Security cameras Edge recording records videos directly on the cameras and cloud record on a virtual remote server.
There are two basic types of cameras use for video surveillance systems. The first one is an internet protocol (IP), and the other is analog cameras. The traditionally use camera is analog cameras. They are being replaced by IP cameras, which offer more capabilities and features than analog cameras. IP cameras are networked-based devices that capture images of better quality with higher resolution and possess qualities like automatic alerts, video analytics, etc. Always consult with an expert to maximize your return on investment.
5. What Features You Want:
There are plenty of features available for advanced video surveillance systems, such as from night vision to smart motion detection. Consider which features you will need for your business needs, then select the type of cameras, storage, and surveillance system accordingly. For an instant, if you need a system basically for night time to monitor your business, then select the system with strong night vision capabilities and with a 24/7 alerts system.
6. Which Areas of Your Business Need Protection:
Because the budget is an important thing to consider to manage your business smoothly, carefully select the type of camera you need. It is an essential factor to know where exactly you want to place your surveillance cameras. For instance, when you need to keep an eye on your back door, select a weatherproof outdoor camera with functionality like PTZ and motion alert alarms.
IP Cameras vs. Analog Cameras:
Two types of cameras can be integrated into a video surveillance system: IP cameras and traditional analog cameras. IP cameras are more advance in technology than analog cameras. IP cameras offer more features than analog cameras. IP cameras generally have more powerful resolution quality and a larger field of vision than analog cameras. IP cameras possess additional video analytics features, which mean automatic recording settings and mobile notification settings. Security cameras help protect your business against unwanted things and situations like theft, fire, intrusion, burglary, or flood. Having a security system installed brought a significant increase in your peace of mind. But these cameras can be expensive, depending on the need of your business. But definitely, it worth the investment.
Looking for a Houston Security Cameras Expert? Call us (281) 407-0768
Benefits of Commercial Surveillance System:
Surveillance cameras help in the quick detection of any criminal activity and help the police quickly catch thieves in such cases. Another most important advantage is that these systems also help to improve accountability among your employees. Surveillance Systems help to monitor the productivity of employees and can help to reduce your insurance premiums. You might think that installing a video surveillance system can be a painful procedure, but it is worth the expense, and in turn, you will get peace of mind knowing that your business is safe 24/7.
Most clients want a large degree of customization in their Surveillance System, meaning they want to modify the system according to their specific business's needs. In such a situation, NEXLAR is the best option. They provide a wide range of access control systems from small businesses to large institutes like government or police departments.
NEXLAR provides the best pricing packages in Houston. They also provide free on-site consultation. They will provide the solution to all of your security problems and need. Nexlar is the most trusted Commercial Surveillance System Security providing company. Don't forget to visit the NEXLAR website to get the best offer for your business.
NEXLAR Contact Number: (281) 407-0768
Email: [email protected]
Address: 2825 Wilcrest DR #170 Houston, TX 77042