HOUSTON COMMERCIAL SECURITY SYSTEMS INSTALLATION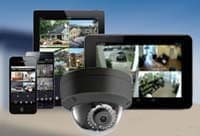 We are Houston's leading commercial security company. Protect your assets with the most innovative commercial security system. Our focus is to protect your business with a tailored commercial solution to provide you with the best return on your investment. Nexlar security makes it easy for you to keep an eye on your business from anywhere in the world. We focus on proactive commercial security Systems installation to protect your business, employees, and assets. Schedule your free onsite security review today. We offer a wide range of solutions and services. Our Houston team can help you with Access Control, security cameras and, security gate integration. We are here to assist you. Call us today and schedule a free  commercial security system review. If you are in Houston and looking for a security system, access control, or security cameras, give us a call. We are a highly rated security company by the better business bureau. Our specialty is remote monitoring. With our FREE commercial secure phone app, you can control your commercial property anywhere. We work with the latest state-of-the-art commercial security system. The right commercial security solution will help your company grow and increase productivity.Hous
REQUEST A FREE CONSULTATION

HOUSTON COMMERCIAL SECURITY SYSTEMS INSTALLATION 
CALL OUR EXPERTS TODAY AT

(281) 407-0768 
Get the latest technology on commercial access control systems, whether small or large enterprises. Nexlar has the best access control solution for you. We offer the latest technology in access control systems, and we work with multiple brands to ensure you have the best solution to fit your business needs. Our commercial access control systems can be integrated with Houston commercial Security systems giving you the ability to know who enters your building. The access control system can control doors, elevators, gate operators, automatic ADA doors, and overhead door operators. Nexlar access control can help you minimize liability by tracking employees' or visitors' time in your commercial building. Improve your lobby security and the safety of your employees. 

Commercial Alarm Integration Houston
Access control solution integrated with latest technology security cameras security system can be a great way to track who, when and where someone is entering your commercial building. With this integration, you will have a visual audit trail and easily retrieve security camera recorded images generated  by the NVR and Access control. Automatic disarm the alarm system when the first employee swipes the RFID card simplifying your entering processes. Your commercial security system can be automated disarm when the last employee leaves your property.
Commercial live Video Monitoring
Say goodbye to expensive guard services. Our Houston Commercial Security systems with remote guard service combine with the latest technology can help you save 1000s. We utilize a special commercial security camera with video analysis software that knows when an unauthorized car or person tries to enter your property. Our remote guards can open doors, receive the package, and direct visitors all remotely. Remote commercial guards are more efficient and cheaper because we rely on technology to automate tasks.

Commercial Gate Solutions
Knowing the right commercial gate system is crucial for your business. Our gate solutions are designed for heavy commercial and industrial applications. Our commercial security gate systems installer are experts in gate safety and security. We use the latest license plate and RFID commercial technology to help streamline visitor and contractor entries.
Crane Climbing Technology
This technology is a feature of our commercial surveillance camera software. This artificial intelligence software understands your business's normal behavior pattern and notifies your guards or monitoring station when something unusual occurs.

Remote commercial sites without power and internet connections can be an easy target for thieves and vandals. Our system can be integrated with a satellite internet connection and solar power to provide security and give you peace of mind.
Virtual Security guards can save your company thousands by replacing or complementing your manned security guards. Our surveillance systems can see what your security guards can't. Our virtual guards can alert authorities, turn lights, broadcast a message to alert intruders, and close doors or gates.

Easily secure your lobby. Our commercial CCTV system integration with the intercom system allows you to grant access to visitors remotely.
Commercial Security System Health Check
Houston, we have many storms throughout the year, and lighting can damage your electronic security systems. Nexlar offers commercial and industrial POE Managed switches and devices that keep track of your cameras, access control, and alarm to ensure your commercial security systems work when you need it the most.
Houston Leading Commercial Security System Installation Company – Why Nexlar Security?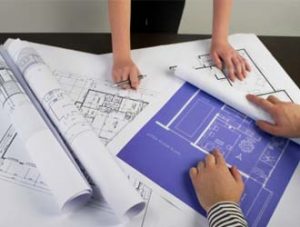 Nexlar is a leading commercial security system installation company in Houston, Texas. With years of experience and expertise in the industry, Nexlar has established itself as a trusted provider of innovative security solutions.  We are experts in low voltage technology integration and specialize in access control, commercial alarm systems, gate systems, security cameras, and gate entry systems. Nexlar provides tailored solutions and comprehensive support services to ensure utmost customer satisfaction. With their skilled technicians and unwavering commitment to quality, Nexlar has earned a well-deserved reputation as the top choice for commercial security system installations in Houston.
.Call us today at (281) 407-0768
Case Study: Gold Star Metals
Consultant: Rod Lima
Date: March 15, 2013
Reliability + Excellent customer service + integrity = A+ rating by BBB

Case Study: Gold Star Metals
Consultant: Rod Lima
Date: March 15, 2013

GOLD STAR, INC.: Saving the Earth one pound of metal at a time.
Gold Star, INC. is a metal recycle facility with six-hundred and eighty (680) square feet of warehouses and office spaces; which stretches across area of six-point-two (6.2) acre of area.Their business model has enabled them to grow faster than other companies in their same field.
Challenges:
Increase Security and Productivity, Minimize Liability and Prevent Shrinkage
Gold Start, INC., contact Nexlar Security LLC., because they were having issues with external theft, the possibility of internal theft, and unproductive employees. Their end goal was to combat these potential "business-killing" issues, and to help improve their overall profitability. They wanted Nexlar Security LLC., to propose, construct, and installing a Security System to accomplished these goals.
Solution:
Diverse Active Analog Solution
We installed thirty-two (32) High Resolution Cameras to cover all vital areas of their property, and minimize external theft. Nine (9) 360-Pan-Tilt-Zoom (PTZ) Cameras were placed in the main employee work areas to help maximize and improve productivity; along with removing the potential threat of internal theft. The Owner is able view, use multiple viewing methods , the cameras on two (2) large forty-two (42) inch screens in the main management office. Gold Star, INC. was one of Nexlar's first major Clients, and has been a happy-loyal-member ever since. Their end goal was accomplished and they have expressed that with Nexlar Security LLC., they received more than what they expected for a return on investment (ROI).
Eight (8) cameras are connected to a special server that analysis the images and send signal to the monitoring station in the event of break in: view (http://www.youtube.com/watch?v=dfYO1NnnM5U). Nine (9) Video verification alarm cameras were installed in addition to the video analytics cameras: view (http://www.youtube.com/watch?v=YArHR2kBEgE).


Benefits of the system: 1. Increased overall Security, Productivity, and Minimized Shrinkage, 2. Easy local and remote access to all cameras, 3. Perimeter protection which minimizes external losses, 4. Increased Overall Profitably, and minimized the cost of a ineffective Security Guard Solution.
End Result:
After implementing the Security System, the Client had an immediate return on investment. Mainly due to the video analytics and video alarm. Their ability to stop utilizing ineffective Security Guard Solutions saved them over seventy-thousand dollars ($70,000.00) per year. Utilizing the System to its maximum potential improved safety, and help them to create and implement strategies to increase productivity and save money. Within the first two (2) months of installation, Our System helped capture one (1) thief, and prevented a second one. The Criminal Community took notice, and attempted break-in hardly ever occur on the location. 
Why Nexlar Security?
Highly Rated Service: Experience + Reliability + Excellent Service = A+ Rating by BBB
Highest Quality of Post/Pre-install Support: We are highly rated by Our Clients & have built lasting Partnerships 105% Lowest Price Guarantee: We'll match Competitors price with an extra 5% Discount
Affordable Service Plans: Faster response, discount on service and advance replacement
Experienced Staff and friendly: Over 40 years of combined experience in the Security and Technology Market Easy Financing Options: Ask Us!
Industry Leading Warranty: Up to lifetime product warranty in some products and Services.
Redundancy Protection: We work with 5 monitoring stations for you protection
Leading Service Plan: Our Total Care Package provides the ultimate peace of mind.
What our customer are saying:
"We thank the Nexlar Security team for their promptness, professionalism, and their knowledge of security solution. "
Edward, IT Manager – Venture Precision
"The job was finished as promised with the resulting performance of the system exceeding our expectations. "
Rick, Trustee – West UUMC
"Thank you so much for your quick and efficient work with us. Your technician was outstanding." If we need work like this again we will be calling.
Matthew , Production Group Leader (PGL) – Halliburton
Directions, That Matter!
Service And Quality Matters
Increase return on your investment with our custom security cameras, access control and software integration technology.
Quickly, professionally, on budget and on schedule, I would not hesitate to recommend Nexlar
Cliff M. Fogo de chao
CEO

Nexlar staff attend to our needs in a courteous and professional manner
Jeremy Director Of Facilities – BCFS

Outstanding customer service, fast and professional installation
Brenda

Thank you so much for your quick and effective work with us. Your technician was outstanding
Matthew
Production Group Leader (PGL) – Haliburton