Looking for Video Verification Alarm Expert? Call us

(281) 407-0768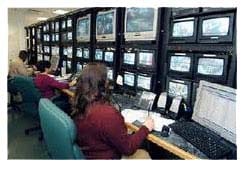 Houston Video Verification Alarm
Video Verification Alarm delivers police when really needed. Secure your property with faster police response and a video record of what in fact caused the alarm. Police treat video verification alert as "crime in progress" and responds faster than to a routine alarm. Our Video Verified Alarm systems are completely wireless and can be deployed anywhere.
We are fully licensed in the state of Texas and proud member of the BBB and TBFAA (Texas Burglar and Fire Alarm Association).
Our technicians undergo rigorous training, FBI fingerprint check and background check for your protection.ed
Benefits Of Video Monitoring
Affordable
Faster police response
Decrease security guard cost
Perfect For Remote Locations
Wireless
E-mail notification
User friendly
Directions, That Matter!
Service And Quality Matters
Increase return on your investment with our custom security cameras, access control and software integration technology.
Quickly, professionally, on budget and on schedule, I would not hesitate to recommend Nexlar
Cliff M. Fogo de chao
CEO

Nexlar staff attend to our needs in a courteous and professional manner
Jeremy Director Of Facilities – BCFS

Outstanding customer service, fast and professional installation
Brenda

Thank you so much for your quick and effective work with us. Your technician was outstanding
Matthew
Production Group Leader (PGL) – Haliburton