Looking for Residential Security Services Houston? Call us

(281) 407-0768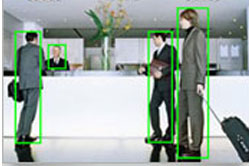 Integrated Security Service in Houston
Are you looking for security services in Houston? Nexlar Security can help! We provide state of the art security systems that will help you monitor, protect and help your business grow. Our services include installation, service, design, maintenance and sales of security and technology products. With 24/7 our virtual security guard can replace or compliment the security guard currently monitoring your property.
Nexlar security monitoring Houston station can receive real time threat detection to ensure maximum security. Trained technicians will react upon client protocols and automatically or virtually lock/unlock doors, broadcast a massage on the premises, turn on lights, alert police/ responsible local authority and much more. Our proven hosted solution automatically analyzes the video in real time and detects the presence of people, vehicles and objects.

Virtual And Remote Guard Monitoring
Game-Changing, one-stop solution for video alarm verification and real time, automated intelligent remote video monitoring business
Proven hosted solution that automatically analyses video in real time and detects the presence of people, vehicles and objects
Instantly send color videos clips of events of interest to central stations, smart phones, PCs and tablets.
Reduces false alarms, stop crimes in progress and solves real customer problems.
More cost effective when compared to security guards Learn more
Remote Gate Management | Virtual Guard Management
Traditional security guards cost roughly $100-150K a year per entrance in a gated environment. Nexlar's solution replaces or compliments live security guards by utilizing state of the art technology that transmits live audio and video via a secured internet connection to Acadian's state of the art Central Monitoring Station. Trained, licensed security operators then use the video and two-way voice technology to confirm and verify each visitor and grant or deny access to the location. The system archives all appropriate information including a log of visitors, video images, license plate information and other pertinent gate transaction details in a secure database where it can be retrieved for law enforcement or property managers.Quick and accurate verification of every visitor provides for a safer environment while reducing costs. If your community or business wants to reduce costs while increasing your security, then call Nexlar today at (281) 407-0768
Gated Communities
Apartment Buildings
Business Campuses/Office Buildings
Parking Garages
After Hours Deliveries
Virtual And Remote Guard Monitoring
Directions, That Matter!
Service And Quality Matters
Increase return on your investment with our custom security cameras, access control and software integration technology.
Quickly, professionally, on budget and on schedule, I would not hesitate to recommend Nexlar
Cliff M. Fogo de chao
CEO

Nexlar staff attend to our needs in a courteous and professional manner
Jeremy Director Of Facilities – BCFS

Outstanding customer service, fast and professional installation
Brenda

Thank you so much for your quick and effective work with us. Your technician was outstanding
Matthew
Production Group Leader (PGL) – Haliburton