Are You Looking for Houston Security Systems Expert? Call us (281) 407-0768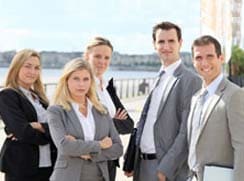 Nexlar Security is one of the fastest growing security companies in the Houston area. We offer free onsite security consultation. So if you are looking for affordable security companies in Houston look no further we can help. Our trained license Houston security technicians have over 30 years of combined experience and are ready to assist you. We are members of the BBB (Rated "A") and TBFF (Texas Burglar and Fire Alarm Association). Our goal is to find the right solution for your needs and budget. Whether you are a small company or a large enterprise we can assist you with all your security needs. Nexlar Security team can help your company integrate , design, install and sale alarm systems, access control , cameras systems, networking devices, fire alarm and much more. We service Houston, TX and surrounding areas.
Did you know that today Nexlar security- security company Houston can help your company by integrating gates, alarm panels and cameras with smartphones for your convenience and peace of mind?With our security systems Houston, we can integrate with your smartphone so that you can open gates, arm/disarm your alarm system, receive notifications when someone is entering a restricted area, view who is at the gate/door and much more.

Directions, That Matter!
Service And Quality Matters
Increase return on your investment with our custom security cameras, access control and software integration technology.
Quickly, professionally, on budget and on schedule, I would not hesitate to recommend Nexlar
Cliff M. Fogo de chao
CEO

Nexlar staff attend to our needs in a courteous and professional manner
Jeremy Director Of Facilities – BCFS

Outstanding customer service, fast and professional installation
Brenda

Thank you so much for your quick and effective work with us. Your technician was outstanding
Matthew
Production Group Leader (PGL) – Haliburton