Looking for Security Alarm System Houston Technologies? Call us (281) 407-0768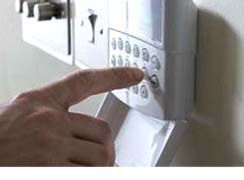 Houston Security Alarm Company
Whether you are looking to protect your home or business Nexlar Security can help. We offer the latest technology in alarm systems Houston. Our monitoring stations are UL certified to ensure you the highest level of protection.
Our Security consultants are highly trained, experienced, and equipped with the right technological expertise to design the best solution for you needs and budget. All of our technicians are licensed, insured, and they all undergo a criminal history background check and FBI fingerprinting.
Nexlar Security is dedicated to provide you with the comfort of security and peace of mind you deserve. With 24/ 7 alarm monitoring services Houston , Nexlar Security helps you protect your family and your assets.
Our Technicians are factory trained and ready to assist you. Call us to take advantage of our incredible security specials or just complete the form above and we will contact you.

Schedule Free Home Security Evaluation
Licensed and Insured Technicians
Save Money! Straight Forward Pricing
Insured and Licensed for your protection
Smart phone compatible*
Free Estimates
100% Customer Satisfaction Guaranteed!
Clean , Courteous Service
Nexlar Alarm Monitoring Services Houston
Security Alarm System
Security Cameras Systems
Pre-Intrusion Security Alarm System
Intercom / Video Door Bell
Home Security Video Analytics
Medical Alarm
Video Analytics / Smart Video alarm
Directions, That Matter!
Service And Quality Matters
Increase return on your investment with our custom security cameras, access control and software integration technology.
Quickly, professionally, on budget and on schedule, I would not hesitate to recommend Nexlar
Cliff M. Fogo de chao
CEO

Nexlar staff attend to our needs in a courteous and professional manner
Jeremy Director Of Facilities – BCFS

Outstanding customer service, fast and professional installation
Brenda

Thank you so much for your quick and effective work with us. Your technician was outstanding
Matthew
Production Group Leader (PGL) – Haliburton