Alfred360 Offers Best Neighborhood Access Control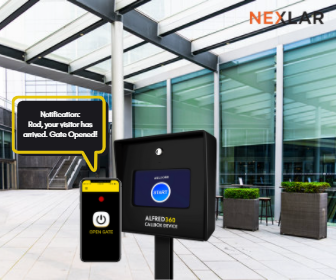 In many average American neighborhoods, gated communities are among the safest locations to reside. This is due to the increased security features available in gated communities instead of nongated communities. In a gated neighborhood, the residents feel safer because there is a regulated entry point. They also love the wide array of amenities available. It feels more like living in a friendly neighborhood where it is safe for your kids to play outside.
It is more difficult for possible security threats to gain entrance to the area, so residents will automatically feel safer. When you live in a modern gated community, you don't have to worry about locating a gym or a swimming pool. These fun and exciting amenities are very likely to be found in today's gated communities.
These facilities encourage group activities, which are important for promoting social culture in these contemporary times. With numerous forms of access control systems found in a gated community. Some are just naturally better than others. Alfred360 modern access control systems for your gated community offer the best solution and flexibility for your community
REQUEST A FREE CONSULTATION
Visitor Management by Alfred360

Keep track of visitors, grant visitors or contractors access on a timetable, and receive an alert when a visitor or contractor arrives. With unique cloud exclusive technology, you can increase security, expedite gate access, and improve the operation of your callbox and gate. It can even recognize a visitor's license plate number and notifies you when a visitor arrives.
Alfred Neighborhood Access Control

You've had enough of high-priced key cards and remote controls. There is now a simpler way to gain access to your door and gates. To acquire easy access to your workplace doors, gates, or elevators, people can now use their smartphones. It's stress-free and provides greater security all around. The Alfred license plate reader recognizes employees, homeowners, or tenants and unlocks the gate automatically. Alfred protects people and
property while making life easier for everyone.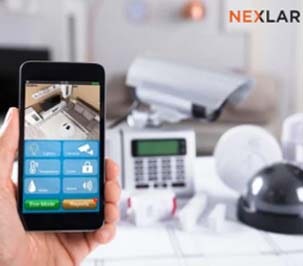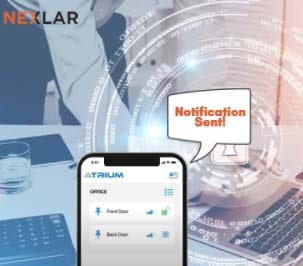 Minimize Suspicious Activities in Parking Lots

Alfred takes control of parking lots and reduces the worry. Parking lots are notorious for thefts and other illegal activities. Alfred allows you to effortlessly keep track of who is allowed to enter and stay parked at your site. Alfred notifies you if a visitor stays longer than intended. Alfred records all license plates that enter and exit your facility. Alfred may send out suspicious activity alerts through email or text message, and everything is logged in our hybrid cloud control system.
A gate access control system keeps out intruders who are up to no good, but it also makes gate entry easier for residents, employees, staff, and property managers. Alfred360 strives for a balance of high security and user-friendly operation in their security gate access control systems. Admins can use camera entrance equipment to verify visitors' identities and remotely communicate with them at the gate. For instance, if an unauthorized individual tries to break in, security personnel can rapidly view the film and respond in real-time. You'll
have total control over who comes inside your home or property 
Alfred360 Outstanding Features include:
Alfred alerts you when a visitor arrives
Suspicious activity is detected using Intelligence Cloud Access Control.
Use your cellphone to unlock your door.
Controlling access using your smartphone
· Redundant technology allows the individual to utilize their phone, a card reader, or a key fob.
There's no need for remote controls or card readers, but Alfred does support those if you'd like to use them.
Alfred identifies your license plate and unlocks your gate automatically
Works both offline and online to give you complete control over your doors and gates. Receive prompt notifications about questionable activities through email or text message.
Regardless of the application, Alfred provides just the right solution. It's easy to use, and the simple, user-friendly design will keep residents,
employees, and students raving about its performance.
With the increasing number of violent activities going on in every neighborhood in America, you simply can't afford NOT to have Alfred360
managing access to your facility, school, or community. It works well in a large office building, a small business, a gated community with
thousands of residents, or a college with students coming and going at all hours.
Apartment complexes with modern access control solution like Alfred can help you increase revenue and increase property value for owners,
from automated gate systems to help reduce vehicular traffic to the pedestrian gate and door access control, Alfred360 helps relieve the worry of
thefts and violent activities. In gated communities where they charge an HOA fee, homeowners are usually glad to pay extra to ensure that their
families are safe.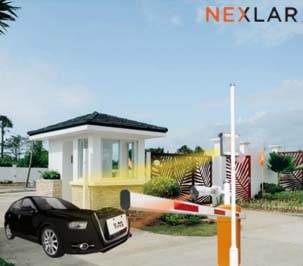 How does License Plate Cameras Work?
The majority of license plate cameras are built to maximize the camera's ability to capture the license plate while blocking the reflected light. The over-exposure of an automobile's headlamp is reduced by new headlight technology (HCL), allowing the camera to catch the license plate number. The license plate recognition camera can see the image of a car driving at 120 mph thanks to its high shutter speed. During daylight and when cars are moving slowly or stopped, regular cameras may perform well. But when cars are speeding down the highway at 70mph, will the license plate camera still work? Traditional security cameras cannot block headlight glare or capture plates at high speed at night or when the car is traveling faster. But
Alfred360
was designed just for that sort of scenario. This is a dependable system that will quickly pay for itself. Customers are usually very pleased with the simplicity of the design, the affordability, and the number of amazing features offered
The Benefits Outweigh the Cost
Security experts recommend that property managers and HOA members invest in license plate recognition cameras and software. A camera can help you protect residents and guests while also increasing the value of any property. License Plate Recognition Cameras are an excellent way to monitor who enters and exits your apartment complex or HOA.

For convenient access, they can be positioned at the front gate entrance of your apartment complex or HOA. When visitors enter or exit the premises, the cameras will record video and take photos of license plates. These cameras can help to improve safety and security while also deterring criminal activity. They also serve as proof in the event that something does occur. In these troubled times, we live in, and this is a must-have. You need to know when unwelcome guests enter your property.
The Alfred360 license plate reader takes advantage of today's most advanced technology to bring you 98% accuracy.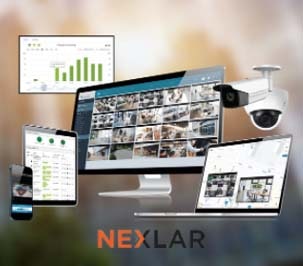 How to Find the Right Service Provider to Install the Alfred360
There are numerous companies that can install license plate camera recognition systems in your apartment complex or HOA. You might wonder how to find the right company for you, so we've put together some pointers to assist you. We'll also show you how we differ from other companies in this industry so you can make an educated decision about which one is the best for you.
The first requirement in most jurisdictions is that security businesses be licensed and meet insurance criteria. Our advice is to make sure that the company that works for your apartment complex and HOA community has at least $1 million in general liability insurance, 1 million in auto insurance, and 1 million in workers' compensation.
The second suggestion is to make sure the company has experience with access control, telephone entry systems, and automatic gates, so you only have to deal with one company rather than many contractors.
The third suggestion is that the security firm should have experience with HOAs and apartment complexes and be able to handle the issues that come with them.
Nexlar has all this and more. We can assist you with consultation, system design, and license plate recognition cameras for your apartment complex or HOA, neighborhood access control system. We've worked with government installations, corporate facilities, apartment complexes, gated communities, colleges, and businesses of every size and type.
Work with the Best!
Nexlar is a market leader in security technology solutions that are scalable, innovative, and integrated. We work with both private and public sector clients. Our passion is to use technology to tackle the most difficult problems that your company has. With over 1000
clients served, we have an established track record of providing creative and customized solutions.
That's why we're trusted by many government agencies and Fortune 500 companies with their most sensitive and difficult security and technology projects. Our educated, courteous consultants can assist you in planning, designing, implementing, and maintaining cuttingedge technological solutions.
Please call us at (281) 407-0768. We are here to assist you. We make the process of installing our license plate recognition system much simpler and worry-free.
If you'd like to learn more about Alfred360 neighborhood access control system, please visit their website. We know you'll be impressed by the range of features and the reliability of this advanced system.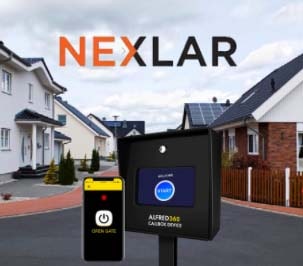 Directions, That Matter!
Service And Quality Matters
Increase return on your investment with our custom security cameras, access control and software integration technology.
Quickly, professionally, on budget and on schedule, I would not hesitate to recommend Nexlar
Cliff M. Fogo de chao
CEO

Nexlar staff attend to our needs in a courteous and professional manner
Jeremy Director Of Facilities – BCFS

Outstanding customer service, fast and professional installation
Brenda

Thank you so much for your quick and effective work with us. Your technician was outstanding
Matthew
Production Group Leader (PGL) – Haliburton