HOUSTON SECURITY CAMERA INSTALLATION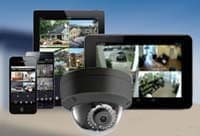 Free On-site Security Analysis And Estimate
Selecting the right security cameras e surveillance system for your business or home in Houston may be a challenging task. The vast amount of technologies available in the market can make all the difference for you and your business. Today there many different
CCTV surveillance software
that can help you achieve a specific task to help your business grow and minimize liability. Selecting the 
right security camera system can help you automate your business tasks, prevent theft and vandalism, and most importantly, help your business grow by streamlining the 
process and avoiding litigation; 
therefore, now is important than ever for you to consult with the right security cameras expert and professional security camera installation company. Nexlar security cameras business consultants are here to help you select the correct type of camera, placement, and software that will help increase your return on investment and grow your business. We work with the latest commercial security cameras and standards to ensure the installation of your security cameras system is done with quality and quickly.
REQUEST A FREE CONSULTATION

CALL OUR HOUSTON SECURITY CAMERA INSTALLATION EXPERT TODAY AT
(281) 407-0768 
 Why Nexlar Choose For Your Security Camera Installation In Houston?
Our professional Houston installation team follows specific installation standards to ensure that the work is done quickly and of the highest quality. Our security installer's first step to understanding your business behavior to select the right technology before the installation of the system you select. Our security camera installation Houston tx team follows national electrical code standards and cyber-security standards to ensure your business is protected and to minimize your risks.
We are located in Houston and ready to assist you. Call us today for free expert consultation.

Houston Installation And Commercial Leading Warranty


Our standard installation warranty is 1 year full system warrant and the installation up 5 years for an error committed by our installation team, and for our equipment varies depending on the manufacturer. Some of our security camera systems carry a unique lifetime warranty. Consult with our surveillance and security installation expert in Houston to make sure you select the right system for your business.
HOUSTON BUSINESS SECURITY CAMERAS INSTALLATION
QUICK GUIDE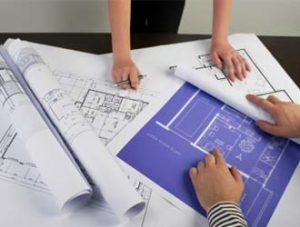 Once you have selected the type of surveillance system you are using; the most important task is to develop a plan for installing IP cameras in your company. To ensure that you get the best return, you need to plan your installation carefully, as not all cameras are not built the same.
There are many surveillance systems, cameras, and software on the market today, and choosing the right system can minimize your liability and greatly impact your company profits. It is vital that you understand the benefits of IP-based surveillance camera technology and how it can be used to minimize liability, maximize profits, and streamline your business's most important processes.
Surveillance cameras and software today have amazing features that can correct employee misconduct, provide never-before-seen data, and warn when something is unusual occurring in your business.
By carefully selecting the right security camera system and software, it is crucial to select the best cameras for the rights application.
By planning a free survey with one of our surveillance system Houston experts, we can respond to your business needs and help you choose the right CCTV camera system for your business while ensuring the installation is done correctly with proper business-standard.
For more information, contact the Houston CCTV Security Camera Installation Team at (281) 407-0768
FREQUENTLY ASKED QUESTIONS
Directions, That Matter!
Service And Quality Matters
Increase return on your investment with our custom security cameras, access control and software integration technology.
Quickly, professionally, on budget and on schedule, I would not hesitate to recommend Nexlar
Cliff M. Fogo de chao
CEO

Nexlar staff attend to our needs in a courteous and professional manner
Jeremy Director Of Facilities – BCFS

Outstanding customer service, fast and professional installation
Brenda

Thank you so much for your quick and effective work with us. Your technician was outstanding
Matthew
Production Group Leader (PGL) – Haliburton