Houston Commercial Security Access Control Systems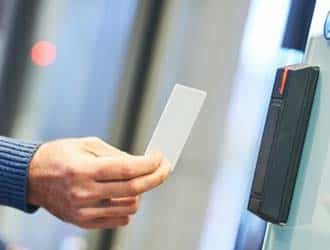 Easily control all your doors and gates leading to your facility. The right access control can provide you with the details you need for your day to day operation and security. Easily restrict and authorize access for your facility on-site or on the cloud. Our Advance Access Control system helps you control access to your facility, streamline visitors' check-in and check-out, control business opening and closing schedule time, improve and automate lobby security and make visitors and employees feel safer. The access control system can control doors, elevators, gate operators, automatic ADA doors, and overhead door operators. Nexlar access control can help you minimize liability by tracking the time the employees or visitors are in the building. Improve your lobby security and the safety of your employees
REQUEST A FREE CONSULTATION

 Commercial Alarm Integration Houston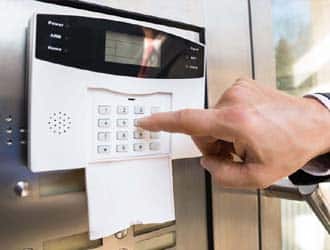 Access control solution integrated with latest technology security cameras security system can be a great way to track who, when and where someone is entering your commercial building. With this integration, you will have a visual audit trail and easily retrieve security camera recorded images generated
by the NVR and Access control. Automatic disarm the alarm system when the first employee swipes the RFID card simplifying your entering processes. Your commercial security system can be automated disarm when the last employee leaves your property.
 Commercial Gate Solutions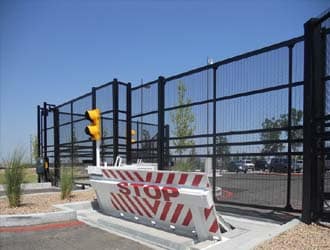 Knowing the right commercial gate system is crucial for your business. Our gate solutions are designed for heavy commercial and industrial applications. Our gate installers are experts in gate safety and security. We use the latest license plate and RFID commercial technology to help streamline visitor and contractor entries.
 License Plate Recognition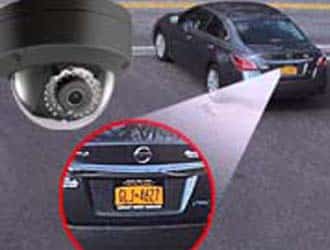 Our commercial security system integrated with license plate security cameras allows you to improve your gate operation. Easily open the gate for authorized license plates and receive a notification when a blacklisted car enters your commercial property.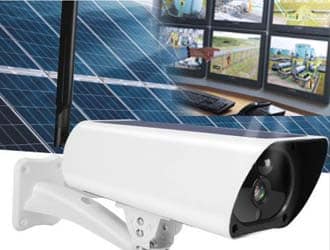 Remote commercial sites without power and internet connections can be an easy target for thieves and vandals. Our system can be integrated with a satellite internet connection and solar power to provide security and give you peace of mind.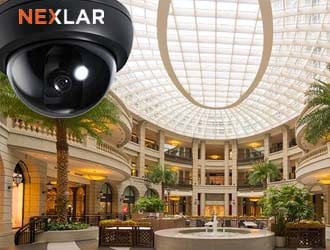 Easily secure your lobby. Our commercial CCTV system integration with the intercom system allows you to grant access to visitors remotely. Our visitor lobby security visitor management




Commercial Live Video Monitoring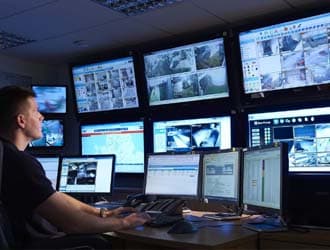 Say goodbye to expensive guard services. Our remote guard service combine with the latest technology can help you save 1000s. We utilize a special commercial security camera with video analysis software that knows when an unauthorized car or person tries to enter your property.
Our remote guards can open doors, receive the package, and direct visitors all remotely. Remote commercial guards are more efficient and cheaper because we rely on technology to automate tasks.

Commercial thermal imaging cameras can be a great tool for industrial processes. This camera can identify the heating element of objects and notify you of high temperatures. Screen your employees and visitor for fever before they enter your business.
Crane Climbing Technology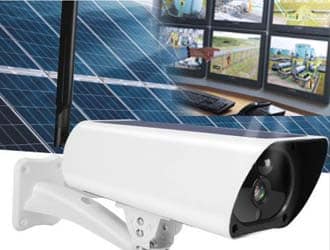 This technology is a feature of our commercial surveillance camera software. This artificial intelligence software understands your business's normal behavior pattern and notifies your guards or monitoring station when something unusual occurs.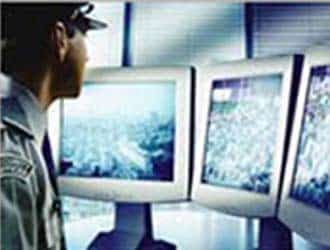 Virtual Security guards can save your company thousands by replacing or complementing your manned security guards. Our surveillance systems can see what your security guards can't. Our virtual guards can alert authorities, turn lights, broadcast a message to alert intruders, and close doors or gates.
Commercial Health Check-In
Houston, we have many storms throughout the year, and lighting can damage your electronic security systems. Nexlar offers commercial and industrial POE Managed switches and devices that keep track of your cameras, access control, and alarm to ensure your commercial system works when you need it the most.
Because of our unique approach to security, our goal is first to understand your business and process. Our knowledgeable expert analyzes all your needs and designs the installation approach, protection of your new commercial security system. Our unique approach gives you the best return on investment due to our understanding of how technology can be applied for your business's most critical needs. Whether you are looking for a simple commercial security system or large enterprise base system, we are here to help you – Call us today at (281) 407-0768
Directions, That Matter!
Service And Quality Matters
Increase return on your investment with our custom security cameras, access control and software integration technology.
Quickly, professionally, on budget and on schedule, I would not hesitate to recommend Nexlar
Cliff M. Fogo de chao
CEO

Nexlar staff attend to our needs in a courteous and professional manner
Jeremy Director Of Facilities – BCFS

Outstanding customer service, fast and professional installation
Brenda

Thank you so much for your quick and effective work with us. Your technician was outstanding
Matthew
Production Group Leader (PGL) – Haliburton