Looking for Cloud Based Security Camera Systems? Call us (281) 407-0768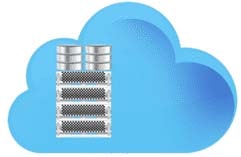 Cloud Based Security Camera Solution - Innovative On-demand CCTV Technologies
We are security cameras and security integration experts for retail. Our solutions are designed with your facility in mind as our goal is to provide you with maximum ROI. Our surveillance systems can be integrated with your smart phones to allow remote viewing. We offer an array of surveillance solutions- Cloud Based Security Camera.
Cloud storage, on-premise storage, or any mix.
Wide variety of on-premise options
Nexlar easy storage provided the flexibility your business deserve. Cloud storage is great for most video, but sometimes you need on-premise storage as well. Our cloud based security camera system allows you the choice to select when, the resolution and the cameras you would like to record on the cloud or on our dedicated server.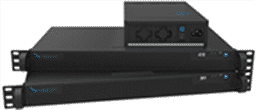 Is that simple. No Complicated software

Use your favorite web browser on your favorite computer. You get the same powerful and complete web interface regardless. No plugins to install. No software to install. Use your existing web browser from anywhere in the world to view your live or historic video. Reduce the hassles and make your video more accessible to more people in more places. Goodbye software. Works on Mac, PC, Chromebook, iPad, and Android.
Mobile done right
Your cameras at your fingerprints
The Nexlar Security Cloud based
security cameras
VMS comes with free mobile applications that implement full functions. Easily View live video, navigate and Playback, turn cameras on and off, adjust camera settings, or email videos.
World Class Security

No open ports, Top Notch Encryption.
With Nexlar security you are safe from data breach. Our complete privacy encryption provides an extra layer of security . All data and video is encrypted. Only the right people will get access at the right time.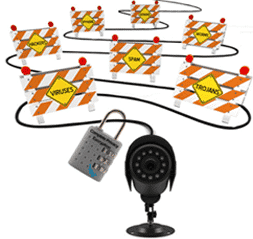 Alerts, Notifications, Motion Analysis
Email, SMS, what you want when you want it.
You want to know what's going on. Email or SMS alerts for camera tampering or motion. Unlimited motion detection areas on each and every camera independent of the type of camera you are using — even for analog cameras. Alerts and warnings when cameras go offline.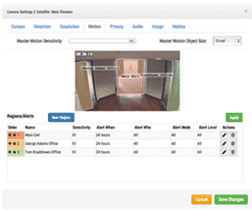 Nexlar cloud based surveillance supports and works with all modern browsers. No software to install or maintain.

No plug-ins are needed for viewing video, configuring cameras, or setting up new sites. Video can be viewed on nearly any PC or mobile device.

The user interface is intuitive and powerful. Browsers can be placed into full screen mode for maximum viewing of video.

Role-based interface allows for users to be added and deleted. User permissions are easily managed.

Surveillance cameras are configured from the web or mobile interface. No need to install special software.

Analytics. Motion detection. Movement in restricted areas. Notifications via email and SMS.

Activity information by time and day. Motion information. Alarms and alerts counts.

Hardened security systems. Fully encrypted. SSL and certificates. AES encryption.