Looking for Security Integration Expert? Call us

(281) 407-0768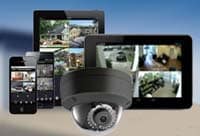 Houston Security System Integrators | Unparalleled Solutions & World Class Customer Service
Nexlar Security team of experts puts the power of security at your fingertips. With customizable solution to fit your business needs and budget, we are here to help. Our experts play close attention to your business and operation details to provide solution that will protect your property, minimize liability, and increase productivity of you workers. We are well known for developing unique solutions to help our client get the best ROI. Talk to a life expert via web chat or by calling us.
Security Integration Benefits

Easily take control of your business
Track employee productivity
Manage gates, overhead doors and doors easily
Use mobile/tablet or PC for reporting and managing
Smartphone and Tablet compatible
Cloud Based Storage
Minimize liability
Monitor cash register to reduce cash loss
Increase productivity
Enhance employee productivity
Manage Multiple location effortlessly
Proactive Security
Next Level of Security Integration
Megapixel Security cameras are recommended when image detail matters the most. With the ability to zoom in recoded images, Megapixel IP Cameras provides you with forensic evidence beyond believe. Affordable and customizable, this system is highly recommended for most business.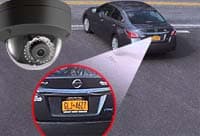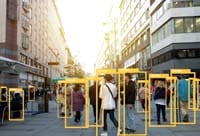 Video Analytics – Video Guard- Monitoring Integration
We can integrate security cameras with our state-of-the-art monitoring station. Our experienced staff will help increase premises security and deliver real-time threat detection. Which can prevent incidents before they occur, and increase police response time Click Here
Managed Video Tours
Need more time to grow your business? We can help! Our central station can view your cameras daily looking for details to help your business grown. We can search for specific behavior, activities and email you a detailed reports, such as: (trespassing, if employees are wearing uniform, customer behaviors, area cleanliness, back door close).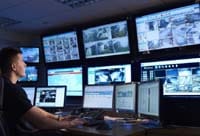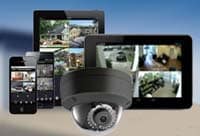 Security Cameras – The boss is always watching
We are
security cameras
and security integration experts. Our solutions are designed with your business in mind. Our goal is to provide you with maximum ROI. Surveillance systems can be integrated with your smart devices to allow remote viewing. We offer an array of surveillance solutions. Learn more about 
security cameras
Intrusion Detection – The boss is always in
The power of security at your finger tips – Nexlar makes security easy. Our intrusion detection systems are flexible and designed with your needs in mind. Whether you are a small business or large enterprise we can help. With our systems you will know if there is an issue as soon as it happens to ensure your business always secure and maximize your ROI. Learn more about
intrusion detection systems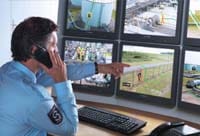 Access Control – and other Services
Nexlar Access control solution will provide you detail information on who has access to entries and exits real-time. You can easily authorize or restrict access to all doors or just sensitive areas. Learn more about access control systems
Monitoring & Video Integration
Directions, That Matter!
Service And Quality Matters
Increase return on your investment with our custom security cameras, access control and software integration technology.
Quickly, professionally, on budget and on schedule, I would not hesitate to recommend Nexlar
Cliff M. Fogo de chao
CEO

Nexlar staff attend to our needs in a courteous and professional manner
Jeremy Director Of Facilities – BCFS

Outstanding customer service, fast and professional installation
Brenda

Thank you so much for your quick and effective work with us. Your technician was outstanding
Matthew
Production Group Leader (PGL) – Haliburton