Looking for Retail Security Loss Prevention Experts?
Call us

(281) 407-0768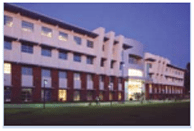 Retail Security Solutions - Security Cameras, Alarm, RFID, Access Control and Cabling
Every retailer faces unique set of challenges and Nexlar loss prevention team understands that. Our retail security solutions are design with you in mind. Our system can be easily integrated with POS, Video, Alarm, Access Control, RFID Tags, Temperature Alert, Digital Signage and Fire. With detailed reporting our solutions can provide you with information that will assist you with crucial data to make you next move. Our retail security video analytics system will give marketing data of traffic flow and when integrated with your POS can prevent and deter POS crimes.
We have a solution designed for every retail security need
Individual shop owners
Convenience store
Petrol Stations
Logistic Centers
Retail Chains
Shopping Centers
Multi-nationals
Data Centers
Why Nexlar Security
The answer is simple – Because we care and there are many other benefits:
Top Customer Service
Best Warranty in the industry Warranty
One vendor for all low voltage
Experienced Staff
Highly rated support
Security Solution experts
A+ By Better Business Bureau
Easily Manage your system remotely
Enhance your security
Single interface for access control, CCTV and Alarm
Smartphone and Tablet compatible
Top industry experts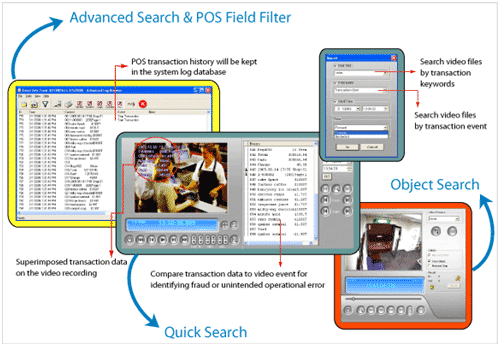 Lower inventory and cash shrinkage
Ensure a safer environment for employees
Enhance loss prevention
Provide powerful search features to facilitate business management
POS Video Text Overlay: display / hide transaction text messages on screen and on video files.
Quick Search: single video search and playback with transaction data. Search criteria: keyword in the receipt, transaction event (start/stop/void), or start time.
Advanced Search: access to Advanced Log Browser to search for all the transaction lists within a specific time frame based on pre-defined transaction criteria.
Advanced Search: use pre-defined transaction criteria to search in a field filter displaying the results in a newly created System Log, e.g. all the transactions containing the keyword "coke" will be screened out.
Abnormal Transaction Alerts: when pre-defined abnormal transactions occur (e.g. over a certain value amount), the system will output alarm devices and send an alert message via email, phone, or SMS.
Cash Drawer Input Setting: set module to the cash drawer so that whenever it opens, an alert will be sent to the GV-DVR System site and the transaction will be saved in the System Log for later retrieval.
Recording: Video / audio recording capability. Auto-recording feature on transaction start.
Live Audio/Video Monitoring: monitor video and audio of cashier areas through browser.
Customization: adjustable POS text font, text color, background color and text alignment on screen and video files.
Transaction Database: store all transaction data in Microsoft Access format for retroactive analysis.
Customer Flow Counting: combined with GV main system, count incoming and outgoing customers or cars for customer statistics.
Smart Search: pre-define a case-sensitive search area to pin point any suspicious shoplifter.
VIDEO ANALYTICS
EXCELLENT REPORTING AND NOTIFICATION SYSTEM FOR RETAIL




Unattended Object Detection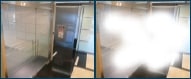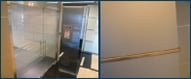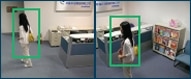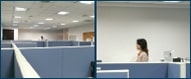 Fix Camera & PTZ Tracking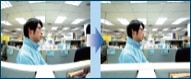 Wide Angle Lens Dewarping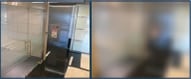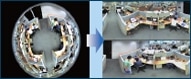 Fisheye Dewarping & Tracking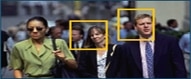 Wide Angle Lens Dewarping

How We Can Help – Retail Loss Security Cameras Solution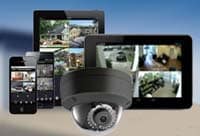 Security Cameras – CCTV solution for retail
We are security cameras and security integration experts for retail. Our solutions are designed with your facility in mind as our goal is to provide you with maximum ROI. Our surveillance systems can be integrated with your smart phones to allow remote viewing. We offer an array of surveillance solutions. 
Intrusion Detection – Retail and Loss prevention Alarm Solution

The power of security at your fingertips – Nexlar makes security easy. Our intrusion detection systems are flexible and designed with your needs in mind whether you are a small business or large enterprise we can help. With our systems you will know if there is an issue as soon as it happens ensure your business always secure and maximize your ROI.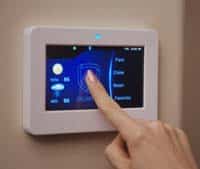 Security Integration – and other Services
Nexlar loves security integration and the many possibilities of making your life easier and your business more profitable. Our systems are designed with you ROI in mind. We offer many services that can help you save time, increase productivity and make money. We work with closely to ensure your goals your goals met. Learn more our
security integration services
Access Control for Retail – Control and Manage Doors and Entry Points
Let Nexlar security unleash the future of access control for your gates and doors. Easily track your employees and visitors in real-time with the most innovative security solution in the industry. Facial, Iris, fingerprint and fingervein to ensure the most protection. Know exactly who and when your employees access you gates and entry points. Learn more about our
access control systems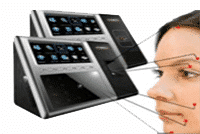 Face Recognition Access Control
Directions, That Matter!
Service And Quality Matters
Increase return on your investment with our custom security cameras, access control and software integration technology.
Quickly, professionally, on budget and on schedule, I would not hesitate to recommend Nexlar
Cliff M. Fogo de chao
CEO

Nexlar staff attend to our needs in a courteous and professional manner
Jeremy Director Of Facilities – BCFS

Outstanding customer service, fast and professional installation
Brenda

Thank you so much for your quick and effective work with us. Your technician was outstanding
Matthew
Production Group Leader (PGL) – Haliburton