Looking for Network Security Houston Expert? Call us (281) 407-0768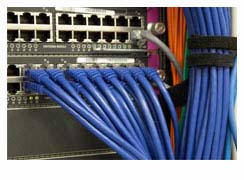 Houston

Network Security Solutions
Nexlar provides turnkey network solutions and manages infrastructure deployment and installation. We offer the latest secure wireless network technologies to suit your needs.
Our network solutions are fully featured for enterprises, with capabilities like RADIUS integration and intrusion detection.
Powerful tools provide deep visibility into all corners of your network, and real-time monitoring and alerts keep constant watch over your entire network.
Our systems offer integrated security with application, user and device finger printing.

NETWORK ACCESS CONTROL TECHNOLOGIES
Technology: Traffic Shaper
Description : Application-aware bandwidth control
Benefit : See precisely how the network is being used, and reserve bandwidth for critical applications
Technology: Admin NAC
Description : Built-In Network Access Control
Benefit : Ensure that clients are protected from viruses; Enforce identity-based access control
Technology: Auto RF with Spectrum Analysis
Description : Automatic cloud-based RF optimization
Benefit : Automatically adapt to changing RF conditions to maximize overall network performance and capacity
Technology: Hybrid Cloud Architecture
Description : Tightly integrated hardware and Cloud hosted services system architecture
Benefit : High-performance and future proof networking with lower TCO and easier management
Technology: Centralized Management And Services
Description : Web-based multi-site management and testing tools
Benefit : Centrally manage branch or satellite offices without dedicated IT staff or multiple hardware controllers
Technology: Virtual Network Isolation
Description : Security policies and traffic separation for virtual wireless networks
Benefit : Multi-use networks requiring simultaneous guest access, prioritized voice and employee access
Technology: High-Performance Mesh Routing
Description : Scalable routing protocols and metrics for multi-radio mesh operation
Benefit : Wireless coverage in large areas where Ethernet cabling is unavailable

We are fully licensed in the state of Texas and proud member of the BBB and TBFAA (Texas Burglar and Fire Alarm Association).
Directions, That Matter!
Service And Quality Matters
Increase return on your investment with our custom security cameras, access control and software integration technology.
Quickly, professionally, on budget and on schedule, I would not hesitate to recommend Nexlar
Cliff M. Fogo de chao
CEO

Nexlar staff attend to our needs in a courteous and professional manner
Jeremy Director Of Facilities – BCFS

Outstanding customer service, fast and professional installation
Brenda

Thank you so much for your quick and effective work with us. Your technician was outstanding
Matthew
Production Group Leader (PGL) – Haliburton