Best Security Services Provider For Commercial Properties & Businesses In Houston, Texas
Are you looking for a security company that can provide expert commercial security services for your business?
Please Call (281) 407-0768 For A Free Consultation

Nexlar is an expert in the security industry, and we understand the importance of keeping your business safe. We offer several security services that will meet your needs and protect your employees and property. Our highly trained professionals will work tirelessly to ensure your assets, customers, and employees are safe from external threats. Nexlar has a long history of providing quality security services to businesses in Houston, TX, and beyond. So why wait? Contact our team today at (281) 407-0768 to get started securing your business's future. 
REQUEST A FREE CONSULTATION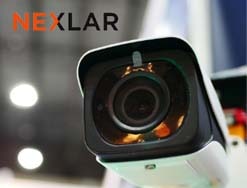 Reduce physical guard hours and keep your costs at a minimum with our virtual security guards. Our virtual guards can provide 24/7 coverage of your premises. They'll monitor your premises via CCTV cameras and respond immediately to any incidents. And because they cost less than physical guards, your business will save a significant amount of money. So, if you're looking for affordable and reliable security services, call (281) 407-0768 and inquire about our virtual security guard solutions.
Alarm monitoring is an important security measure for businesses of all sizes. It helps to protect against intruders, burglaries, and other emergencies. Nexlar provides a comprehensive range of alarm monitoring services to government and commercial buildings in all industries. Nexlar's experts have the knowledge and experience to provide you with a tailored solution that meets your specific needs. From 24/7 monitoring to emergency response, we have everything you need to keep your business safe and secure.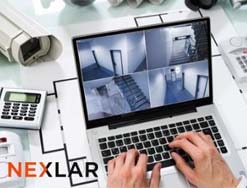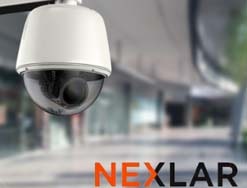 Our video surveillance cameras have a deterrence effect, making potential thieves and vandals think twice about committing a crime. Businesses that have security cameras are also less likely to experience property damage, theft, or vandalism. Nexlar takes this a step further with live-monitoring packages. Our installers can set up your security cameras. With this setup, you can receive live footage of your premises via an internet connection on your phone or tablet. We also give you the option of having us watch your premises during peak hours. We don't just install security cameras; we can manage them too. So, if you want to protect your employees and customers better, contact us today.
We acquire
security systems
licenses as per the state governing laws. Nexlar works with a variety of clients. They include schools, businesses, and even government organizations. Your time is valuable, and chances are you don't have the time to process a license. That's why our team can do it for you. Our experts can acquire the right license for your business. This ensures that your business doesn't break any laws by installing these systems illegally.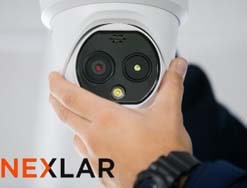 CCTV Installation And Repair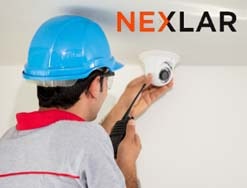 CCTV installation and repair help ensure your commercial property's safety. Having a CCTV system in place can protect your assets against theft, vandalism, and other criminal activities. It can also reduce your insurance premiums and improve the overall experience for your customers. Improve employee productivity with Nexlar's help. Let us install a robust CCTV system for your business.
We offer free security assessments to help businesses identify any potential vulnerabilities and areas where your security could be improved. This allows us to find the best placement of the systems. This way, your business can reduce the chances of falling victim to security threats and potentially spending more money and time handling security risks in the long run. Book a free onsite consultation with our experts today.
Security Systems Integration
Integrated security systems improve the overall security of any business. Our security professionals perform system integrations with new systems or already existing third-party systems. This will make improve the bottom line of your business and protect your assets and employees better. Have Nexlar integrate your security systems. We'll ensure that your business administrators have the functionality they need without spending a lot of time managing user permissions. Contact us to learn more.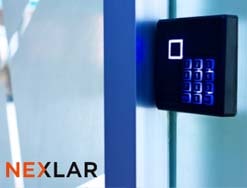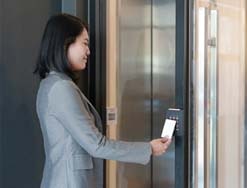 Theft is one of the greatest dangers to businesses today. This can take many forms, from employees taking company property without permission to hackers stealing information due to poor cabling infrastructure. As such, loss prevention is a vital function of any security company. Nexlar does loss prevention for a variety of reasons. First and foremost, to protect our clients' investments, and second to keep abreast of the ever-changing security landscape. By keeping up with the latest security technologies, we can provide our clients with the best possible protection.
Fiber optic cabling can carry up to 10Gbps of information. This higher data transmission capacity means that more security cameras can be connected to a single DVR using fiber optics. As a result, you get better video quality that will help your business identify criminals easier. Nexlar's fiber optics are not subject to the same signal issues as copper cables. This means that the signal remains strong over long distances. Our team has installed fiber optics for data centers, office buildings, and healthcare facilities, and we can help your business too. Call us today.
We offer free consultations to get to know our potential clients and their needs better. We believe that it's important to establish a relationship of trust before entering into a business arrangement. By offering a free consultation, we hope to show our clients that we're serious about meeting their needs and protecting their interests. Claim your free consultation by calling (281) 407-0768 today.
Most security companies are often slow to adopt new technology, especially when it comes to process automation. This makes Nexlar different because, despite the conservative nature of the security industry only provides the latest security solutions for businesses. We understand that automation can speed up tasks and reduce human error. It also makes it easier for your team and office employees to do their jobs correctly. That's why we install modern access control systems that will speed up your business operations. Our systems reduce your employees' workload, increase productivity and improve their work experience.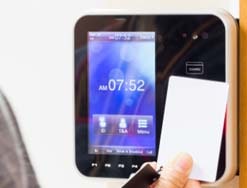 Safety is essential for both staff and guests. No security company understands that better than Nexlar. Our professionals can control who can enter or exit your premises based on the protocols you give us. As a result, you can manage your business operations knowing that your establishment is as safe as it could possibly be from unlawful entry. You can ask our team to let in certain individuals during specific hours of the day or only on weekends. This is just an example of what you can expect with our visitor management service. Call (281) 407-0768 today.
IoT integration and development
Nexlar can help you secure your data and devices. We understand the challenges that come with managing security for connected devices. Nexlar's team members are experts in finding solutions that work for you. We've worked with many businesses to help them secure their data and business operations. So, whether you're looking to improve security for a specific project or across your entire enterprise, we can help.
Custom software development
Take your business's security a notch higher by having us custom-build software for your business. Our team of experienced developers can create custom software solutions tailored to your unique business requirements. We also offer ongoing support and maintenance services to keep your software running smoothly. Having secure systems can help you keep your business data safe and prevent thieves from gaining access to your confidential information. So, if you're looking for an A+ rated security company that can provide custom security solutions, look no further than Nexlar. Let's discuss your project in detail. Call (281) 407-0768 today.
You want a reliable solution to keep your data safe at the end of the day. Our company offers cloud solutions that are encrypted and highly secure. Our IT experts know what it takes to keep user information safe. We're here to help you every step of the way. When you work with Nexlar, you can rest assured that the data collected by your security systems are safe.
Custom Security System Design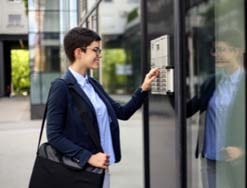 Do you need a tailored security solution for your business? Get one today. Nexlar designs and customizes security systems for all clients. With this service, you'll feel more at ease. Whether it be for government or commercial purposes, our team can help. We take into account the layout of the premises and the type of business or occupancy. We also consider other factors that may impact the security system's efficacy. Nexlar offers 24/7 monitoring and support, so you can rest assured that your property is always safe and secure. Call us today on (281) 407-0768 to learn more about our services.
Make Your Property Safer And Protect Your Business's Future Today.
No one knows the future, but you can take steps to protect your business's future today. It is essential to have a security service you can trust in case of an emergency. By choosing the right security company, you can minimize the disruption to your business if something unexpected happens. After all, you've put in the long hours and hard work to make your business what it is today. Call (281) 407-0768 and protect your assets and see a high return on your investment with our help.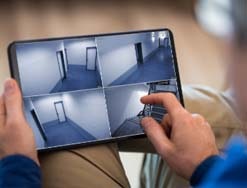 Responding quickly and efficiently to any potential threats could be the defining factor of whether your profits will increase or not. Our virtual guards are always on the lookout and can act fast in an emergency. Plus, our technology is constantly evolving. This means that we can provide you with the most up-to-date and effective security solutions available that can send you alerts via email and text about ongoing activity on your premises.
Around-the-clock security
Our security services offer around-the-clock protection for your premises. Whether it's the early early morning hours or late at night, you can count on Nexlar to keep your business safe from crime. This is because these are typically when a crime is more likely to occur.
We can control who has access to certain areas of your building and who can't. Even when there is a higher volume of people coming and going during the day, you can count on us. Our robust security system installations will ensure that no crime goes unseen and no criminal goes free. Call Nexlar today for more information about our 24-hour live monitoring services.
Fire prevention and detection
Some of our security systems have fire detection capabilities that can keep your business safe from arson. In case of any arson attacks, our deterrent alarms sound a loud, discomforting sound. This will scare away the attackers and alert the authorities. If you opt for our live-monitoring package, our team will alert you and the fire department as soon as they notice any suspicious behavior on your premises. They'll also alert the authorities if they notice a fire in your building. This will not only save your assets from damage but save your business's reputation. It will possibly improve your customer retention rate if you own a high-rise apartment complex.
The primary goal of any security service is to protect the people and property within its care. To that end, our security services include premise monitoring, which helps to ensure the safety of everyone on the premises. We keep a watchful eye on the people and vehicles entering and exiting your premises. By doing this, we can quickly identify any potential threats and take steps to neutralize them. Additionally, premise monitoring allows us to keep track of visitors and deliveries. This ensures that only authorized personnel has access to the premises. In short, premise monitoring is an essential part of our security protocol, and Nexlar is the right company to call.
Control large crowds and long queues easily with our turnstiles and temperature detection systems. Our turnstiles can help to control crowds by managing the flow of people into and out of an area. This can help to reduce congestion and ensure that people can move around freely. By managing the flow of people, turnstiles can help to reduce queues. They can also improve access to areas such as hotel lobbies or security checkpoints. Our temperature detection systems can be used to screen people for fever and reduce the risk of the spread of infections. As a result, they are ideal for health-conscious facilities. Do you own a healthcare facility? Contact us to learn more about how our temperature detection cameras can keep your staff safe. Let us show you how they can limit the spread of disease within your property.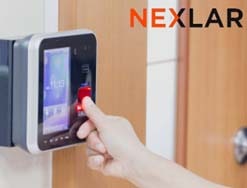 Nexlar installs a range of access control solutions to meet the needs of businesses and organizations of all sizes. Our solutions are designed to provide maximum security and peace of mind for your staff, customers, and property. We have a wide variety of access control options to choose from. So, you can find the perfect solution for your needs. Our access control solutions include:
– Card readers
– Biometric readers
– Keypads and keycards
– Remote access systems
– Automatic gates and more!
If you're ready to move forward and protect your business, contact us for a free consultation. Our security experts will work with you to design a system that meets your specific needs and keeps your staff and customers safe. Together, we can make your business prepared for any criminal threat.
Are you looking for reliable and affordable
commercial security
services? Look no further than Nexlar's team of experts! We offer a variety of security services that are tailored to meet your needs. Contact (281) 407-0768 today to learn more about our services and how we can help keep your business safe. You can trust Nexlar to provide you with the peace of mind you need to focus on your business.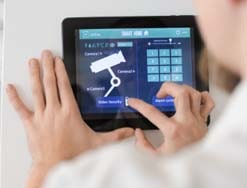 Cost-Effective Services For The Forward-Thinking Property Owner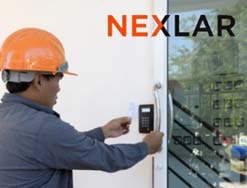 We provide affordable services that meet the needs of our clients. We have a wide range of services to choose from. We always work with our clients to ensure they are getting the services they need. Our team is experienced and qualified. We are always happy to help our clients find the right solution for their needs. Contact us today to learn more about our security services for commercial properties.
Certified and trusted professionals
If you're looking for a security company that you can trust, look no further than ours. We're certified and trusted professionals. We have several years of industry experience. Plus, we're always up-to-date on the latest technologies and trends. You can rest assured that your safety is in good hands with us.
Licensed and rated A+ by the Better Business Bureau
Nexlar's professionals have served multiple businesses across every industry for over ten years and are strongly committed to customer satisfaction. Our security systems are advanced, and our services are affordable. Our company's goal is to ensure each customer gets the best possible security solutions to protect their business and maximize their returns. Contact (281) 407-0768 today to discuss your safety needs.
Credible Past Performance

We have a history of providing effective security services for many organizations in and around Houston, TX. That's why we're proud to say that our company has a proven track record of successful security operations. Our clients frequently return to us for one reason. They know they can rely on us to keep their property safe and secure. That's something we take very seriously. We're aware of how essential it is to have peace of mind. That's why our team provides the best security possible for our clients. Nexlar uses the latest technology and strategies to keep our clients' businesses safe and secure.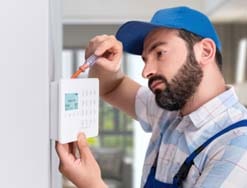 Flexible ownership and leasing options
As a security company, we understand just how much your needs may change over time. That's why we offer flexible leasing options on all security solutions. Do you need to increase or decrease your security coverage? We will work with you to make sure that your business's needs are always met.
We Make Your Safety A Lot Easier.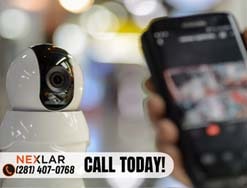 Whether you're looking for around-the-clock monitoring or simply want peace of mind knowing that someone is watching over your business, Nexlar can help. We provide security services that fit each client's situation, so you can rest assured that you're always protected. We'll install, service, and repair your security systems with minimum input on your end. Give Nexlar a call today, and let us show you how we can make your safety easier. Our professionals will be pleased to answer any questions you have. Trust is a big factor when it comes to security services. We understand that our customers must feel confident that their safety and security are in good hands. That's why we are transparent about the security services we offer. We showcase our past projects and let you ask any questions you may have. This information will help you make a better decision before doing any business with us. We exist to build custom security solutions that will keep you and your assets safe at all times. Please read our customer reviews, and when you're ready to take the next step, contact (281) 407-0768 for a free quote.
Schedule A Free Consultation Today.
Is your business being left behind by its competition? Are you looking for ways to streamline operations and become more efficient? If so, schedule a free consultation with an experienced consultant. These professionals can help you identify areas of improvement. They can develop a plan of action to help your company reach its goals. Nexlar's security professionals have helped secure multiple businesses in the Greater Houston area and beyond. We install, repair, and service security systems. We also offer monitoring services for businesses of all sizes. So what are you waiting for? Contact a consultant today and start planning for success!
Commercial Security Companies Service Area
Houston
Sugar Land
Spring
Katy
Kingwood
Stafford
Conroe
Texas City
Cypress
The Woodlands
Webster
League City
Bellaire
Missouri City
Friendswood
Humble
Richmond
Pasadena
Baytown
Tomball
Galveston
Galveston County
Pearland
Seabrook
Lake Jackson
Channelview
New Caney
Manvel
South Houston
Magnolia
Kemah
Rosenberg
Alvin
Hempstead
Dickinson
Fulshear
New Ulm
Wallisville
Hunters Creek Village
Brookshire
Sweeny
Hardin
Hankamer
Danbury
Needville
Simonton
Gilchrist
High Island
Raywood
Piney Point Village
Orchard
North Houston
Anahuac
Romayor
Huffman
Cat Spring
Bellville
Dobbin
Damon
Highlands
Bacliff
San Felipe
Winnie
Kendleton
Guy
Galena Park
Danciger
Pinehurst
Liberty
Liberty County
Daisetta
Industry
Mont Belvieu
Bleiblerville
Old Ocean
Clear Lake Shores
Santa Fe
Bunker Hill Village
Porter
Liverpool
La Porte
Brazoria
Prairie View
Willis
Cleveland
Clute
Port Bolivar
Rosharon
Dayton
Crosby
Montgomery
Montgomery County
Freeport
Sealy
Fresno
Alief
Hitchcock
West Columbia
La Marque
Beasley
Wallis
Splendora
Devers
Hull
Hufsmith
Pattison
Thompsons
Oak Ridge North
Rye
West University Place
Angleton
Kenney
Hockley
Barker
Waller
Stowell
Deer Park
Sienna
Northeast Houston
Westfield
Near Northside
New Territory
Nassau Bay
Mt Houston
Needville
Porter Heights
Plum Grove
Rayford
Quintana
Rose Hill
Midline
Atascocita
Arcola
Addicks
Willowbrook
Willow
Williams
Westchase
West University Place
Waverly
Turtle Bayou
Trammel
Timberlane Acres
Southeast Houston
Surfside Beach
Bayarea
Directions, That Matter!
Service And Quality Matters
Increase return on your investment with our custom security cameras, access control and software integration technology.
Quickly, professionally, on budget and on schedule, I would not hesitate to recommend Nexlar
Cliff M. Fogo de chao
CEO

Nexlar staff attend to our needs in a courteous and professional manner
Jeremy Director Of Facilities – BCFS

Outstanding customer service, fast and professional installation
Brenda

Thank you so much for your quick and effective work with us. Your technician was outstanding
Matthew
Production Group Leader (PGL) – Haliburton