Are you Looking for Homeowners Association Security Experts? Call us (281) 407-0768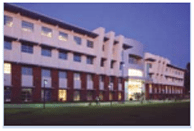 Homeowners Association Security Experts – We got you covered
Nexlar security specializes in homeowners association security system solutions to help your community save time, money and improve efficiency. Our unique security solution can replaced security guards making your entry/exit easy to manage and access. Our security solutions designed to minimize your liability while improving your overall security. With many years of experience Nexlar Security team have provided solutions for numerous homeowners association. From security Cameras to gates we got you covered. Our experts can design, service and install access control, security cameras, access control, gates, telephone entry systems and more. Most homeowner associations are looking for solutions that can simplify their lifestyle while maintaining a maximum level of security and we are the right experts for that.
The answer is simple – Because we care and there are many other benefits:
Top Customer Service
Best Warranty in the industry
One vendor for all low voltage
Experienced Staff
Highly rated support
Security Solution experts
A+ By Better Business Bureau
Easily Manage your system remotely
Enhance your security
Single interface for access control, CCTV and Alarm
ALFRED360 THE BEST ACCESS CONTROL FOR YOUR HOA
Designed to replace security guards and streamline your HOA entry. Alfred360 telephone entry system integrated with access control and license plate recognition. Residents can easily access the community using their license plate, card reader or cellphone. Our system automatically controls visitors and contractors. Our easy to understand report provide let you know when a contractor enter and exits your property. Learn More
How we can help – Security Solution for Homeowners Association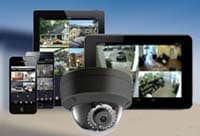 Security Cameras for Homeowners Association
Selecting the right security cameras for your homeowner association is crucial. With new technologies available cameras can help you streamline your process and stop theft. Our homeowners association security cameras have the ability to alert you when someone is in a restricted area and automatically call the police. Our system is also able to open your HOA entry gate and notify you if a black listed car enter your property.
Homeowner association Security System and Intrusion Detection
Protect your clubhouse, pool and other restricted areas . Our HOA security system and intrusion detection puts the power of security at your fingertips – Nexlar makes security easy. Our intrusion detection systems are flexible and designed with your needs in mind whether you are a small business or large enterprise we can help. With our systems you will know if there is an issue as soon as it happens ensure your business always secure and maximize your ROI.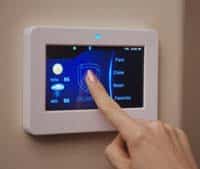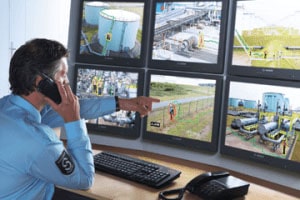 Security System Integration and Monitoring for HOA
Nexlar loves security integration and the many possibilities of making your life easier and your HOA more secure. Our systems are designed with you ROI in mind. Our system are designed to replace security guards or make them more efficient. We offer many services monitoring services that can help you save time, increase productivity and make money. We work with closely to ensure your HOA security goals are met.
Access Control for Retail – Control and Manage Doors and Entry Points
Let Nexlar security unleash the future of access control for your homeowner association entry gates and doors . Easily track your contractors and visitors in real-time with the most innovative security solution in the industry for HOA. Facial, Iris, fingerprint and fingervein to ensure the most protection. Know exactly who and when your employees, visitors and contractors access your gates and entry points. Consult with one of our HOA access control experts today.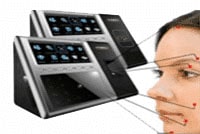 Hosted and Managed Gate Access Control For Homeowner Association
Our monitoring can control you gates remotely or on schedule. Our staff can open gates and doors to authorized users. We can replace manned security guards and help your company save thousands. Our experts are highly trained in remote gate monitoring and remote guard services. Click Here
Physical Access control – Security and Parking Gates
 Whether you are looking for parking gates or security gates for HOA we can help and it can be integrated with your access control solutions. Nexlar makes your entry easy by installing windshield entry tags – Learn more at by watching our videos below.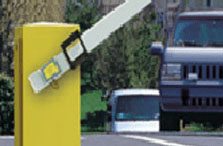 Telephone Entry System For HOA
Ideal for large applications such as Homeowners Association and gated communities. Telephone entry system can be used as access control and control gates and doors . Many telephone entry systems can be integrated with doors allowing you the flexibility of easy control of your gates and doors.
Traffic Spikes For HOA
Take control of traffic direction and speed. Traffic spikes will prevent vehicles form proceeding through a traffic lane. Automatic and spring retraction traffic spike are available for your selection. The choice is yours to take traffic control into your hands let us security your property.

Face Recognition Access Control
Great system to use at pool house or pedestrian entry for your homeowner association. Hands-free access control system allows you to use your face as credential.
This new technology allows our PTZ to automatically zoom in and get details such as license plate and recognize a face.This Security camera is perfect for the HOA clubhouse, pool and entry pedestrian gates.
Great access control solution for homeowner to easily have access to your community. Long Range RFID Tag for HOA are inexpensive and super easy to use. Our access control RFID long range reader can read TAGS up to 100 ft away and offers hand-free entry to your property.
License Plate Recognition
Our HOA security camera with license plate recognition goes beyond recording the license plate. Our cameras with unique on-board artificial intelligence is capable of recognizing the number in the plate and convert into text.Giving your the ability to open gates for authorized visitors and get notification when a blacklisted car enters your property.
Face Recognition Access Control Monitoring

Our monitoring service can assist visitors,open gates and provide extra support remotely. We can monitor your pool after hours and more – Call our HOA security expert today.
Directions, That Matter!
Service And Quality Matters
Increase return on your investment with our custom security cameras, access control and software integration technology.
Quickly, professionally, on budget and on schedule, I would not hesitate to recommend Nexlar
Cliff M. Fogo de chao
CEO

Nexlar staff attend to our needs in a courteous and professional manner
Jeremy Director Of Facilities – BCFS

Outstanding customer service, fast and professional installation
Brenda

Thank you so much for your quick and effective work with us. Your technician was outstanding
Matthew
Production Group Leader (PGL) – Haliburton