Looking for Healthcare Security System Expert? Call us (281) 407-0768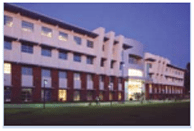 Healthcare Security Solutions Houston – Innovative Security Technologies
Nexlar Security team of healthcare security experts can provide unique healthcare security solutions to help protect people throughout all facilities, including patients, visitors, staff, physicians and suppliers.With years of experience we can provide the right solution for your facility. Some of our solutions include security cameras, access control, security systems, communication systems, intercoms, parking systems and more. We are highly rated by BBB (A+ Rating) for a reason. Our unique warranty and excellent support have helped us become one of the leading security company

Nexlar's security solutions for healthcare organizations are an interconnected strategy that can include the following:
State regulatory compliance
JCAHO accreditation requirements
HIPAA
IAHSS guidelines
Patient and visitor safety
Data security and integration
Asset tracking
IT infrastructure and operational improvements
Nexlar security solutions are designed for the following facility types:
Hospitals
Nursing Homes
Residential Hospices
Assisted-Care Living Facilities
Outpatient Diagnostic Centers
Prescribed Child Care Centers
Residential Homes for the Aged
Comprehensive Outpatient
Rehabilitation Facilities
Physical Therapists Facilities
Rehabilitation Centers
Rural Health Clinics
Rural Health Clinics
Ambulatory Surgical Centers
Hospices
The answer is simple – Because we care and there are many other benefits
Top Customer Service
Best Warranty in the industry
One vendor for all low voltage
Experienced Staff
Highly rated support
Security Solution experts
A+ By Better Business Bureau
Easily Manage your system remotely
Enhance your security
Single interface for access control, CCTV and Alarm
Smartphone and Tablet compatible
Top industry experts
How We Can Help – Security or Retail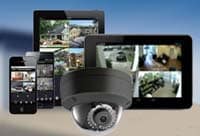 Security Cameras – CCTV solution for HealthCare
We are security cameras and security integration experts. Our solutions are designed with your healthcare facility in mind as our goal is to provide you with maximum ROI. Our surveillance systems can be integrated with your smart phones to allow remote viewing. We offer an array of surveillance solutions. Learn More
Intrusion Detection – Healthcare Alarm Solution
The power of security at your fingertips – Nexlar makes security easy. Our intrusion detection systems are flexible and designed with your needs in mind whether you are a small business or large enterprise we can help. With our systems you will know if there is an issue as soon as it happens ensure your business always secure and maximize your ROI. Learn More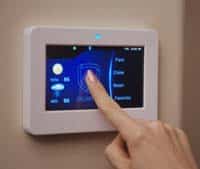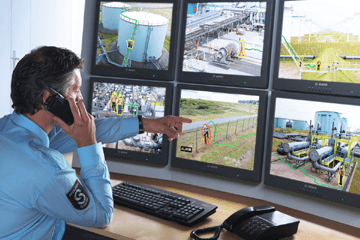 Security Integration – and other Services
We are security cameras and security integration experts. Our solutions are designed with your business in mind. Our goal is to provide you with maximum ROI. Surveillance systems can be integrated with your smart devices to allow remote viewing. We offer an array of surveillance solutions. 
Access Control for healthcare – Control and Manage Doors and Entry Points

Let Nexlar security unleash the future of access control for your gates and doors . Easily track your employees and visitors in real-time with the most innovative security solution in the industry. Facial, Iris, fingerprint and fingervein to ensure the most protection. Know exactly who and when your employees access you gates and entry points. 
Learn More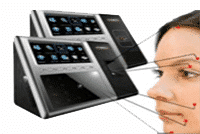 Hosted and Managed Gate Access Control
Our monitoring can control you gates remotely or on schedule. Our staff can open gates and doors to authorized users. We can replace manned security guards and help your company save thousands. Our experts are highly trained in remote gate monitoring and remote guard services. Click Here
Physical Access control – Security and Parking Gates
Whether you are looking for parking gates or security gates we can help and it can be integrated with your access control solutions. Nexlar makes your entry easy by installing windshield entry tags – Learn more at by watching our videos bellow.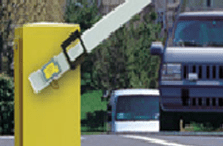 Telephone Entry System
Ideal for large applications such as apartment complex and gated communities. Telephone entry system can be used as access control and control gates and doors . Many telephone entry systems can be integrated with doors allowing you the flexibility of easy control of your gates and doors.
Traffic Spikes
Take control of traffic direction and speed. Traffic spikes will prevent vehicles form proceeding through a traffic lane. Automatic and spring retraction traffic spike are available for your selection. The choice is yours to take traffic control into your hands let us security your property.

Face Recognition Access Control
Directions, That Matter!
Service And Quality Matters
Increase return on your investment with our custom security cameras, access control and software integration technology.
Quickly, professionally, on budget and on schedule, I would not hesitate to recommend Nexlar
Cliff M. Fogo de chao
CEO

Nexlar staff attend to our needs in a courteous and professional manner
Jeremy Director Of Facilities – BCFS

Outstanding customer service, fast and professional installation
Brenda

Thank you so much for your quick and effective work with us. Your technician was outstanding
Matthew
Production Group Leader (PGL) – Haliburton