Looking for Government Security System Technologies? Call us (281) 407-0768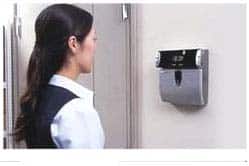 Government Security Systems Houston, TX

Nexlar is a reputable company in Houston that specializes in the installation of commercial security systems. They excel in access control, commercial alarm systems, gate systems, security cameras, and gate entry systems. They take the time to assess each client's needs and design a customized security system to meet those requirements. They also provide comprehensive support services to ensure the optimal functioning of their clients' security systems. With their tailored solutions and commitment to customer satisfaction, Nexlar is the preferred choice for commercial security system installations in Houston..

Government Commercial Security System in Houston, TX 
Nexlar is a highly regarded company based in Houston that specializes in the installation of security systems for government facilities. With a focus on low voltage technology integration, Nexlar excels in designing, implementing, and maintaining surveillance and security alarm systems for a variety of government establishments such as courthouses, water treatment plants, police stations, and roadways.
One of Nexlar's key strengths is our ability to assess each client's unique security needs and tailor customized solutions accordingly. By carefully evaluating the specific requirements of each government facility, Nexlar ensures that their security systems are perfectly suited to address potential vulnerabilities and safeguard the premises from any potential threats.
Nexlar offers a wide range of security solutions, including access control systems, commercial alarm systems, gate systems, security cameras, and gate entry systems. These solutions are designed to work seamlessly together, creating a comprehensive security network that offers complete protection for the government facility.
Access control systems are an essential component of any government security system. They enable the facility to control and monitor access to different areas, ensuring that only authorized personnel can enter restricted zones. Nexlar's access control systems utilize advanced technologies such as biometric authentication, keycards, or PIN codes to ensure the highest level of security.
Commercial alarm systems play a crucial role in detecting and alerting authorities to any unauthorized entry or security breach. Nexlar's alarm systems are equipped with state-of-the-art sensors and detectors that can detect movement, sound, or anomalies, triggering immediate alerts to the designated personnel or security monitoring center.
In addition to access control and alarm systems, Nexlar also specializes in the installation of security cameras. These high-definition cameras provide constant surveillance and recording of the premises, deterring potential intruders and capturing evidence in case of any security incidents. Nexlar's security cameras can be integrated with advanced analytics software to enhance their capabilities, enabling features such as facial recognition, license plate recognition, and object tracking.
Government Security Systems Solutions We Offer
Nexlar specializes in providing a wide range of government security system installations to ensure the safety and protection of government facilities. Here are some of the key systems we offer.
Access Control Systems: Nexlar designs and installs advanced access control systems that regulate and monitor entry points to government buildings. These systems employ technologies such as keycards, biometric scanners, and PIN codes to ensure only authorized personnel can gain access.   Add Solar Security solar trailer, Add Network Wiring, Add Wireless Network Solution
Commercial Alarm Systems: Nexlar installs state-of-the-art commercial alarm systems to protect government facilities from unauthorized access, vandalism, and theft. These systems include sensors, detectors, and alarms that trigger immediate responses and alerts in the event of a security breach.
Security Cameras: Nexlar offers comprehensive security camera solutions, including installation, configuration, and maintenance. Their systems feature high-definition cameras, video analytics, and remote monitoring capabilities to provide real-time surveillance of government premises.
Gate Systems: Nexlar designs and installs robust gate systems to control vehicular access to government facilities. These systems can be integrated with access control technologies, such as license plate recognition and remote control features, to ensure secure entry and exit points.
Gate Entry Systems: Nexlar provides gate entry systems that allow authorized individuals to enter government premises smoothly. These systems can include intercoms, video verification, and biometric access to ensure accurate identification and secure entry.
Solar Security Trailers: Nexlar offers solar-powered security trailers to provide temporary security solutions for remote or temporary government facilities. These trailers are equipped with cameras, lighting, and wireless connectivity.
Network Wiring: Nexlar provides professional network wiring services to establish secure and reliable connections for government facilities. This ensures seamless communication and data transfer within the network.
Wireless Network Solutions: Nexlar implements robust wireless network solutions to enable secure and efficient communication across government premises. These solutions ensure connectivity and accessibility throughout the facility.
Support Services: Nexlar offers comprehensive support services to ensure the optimal functioning of installed security systems. This includes system maintenance, troubleshooting, and regular updates to keep the systems up to date.
Customer Satisfaction: Nexlar takes pride in assessing each client's unique needs and crafting customized security systems to meet their requirements. Their expertise, attention to detail, and commitment to customer satisfaction have made them a trusted provider of government security system installations in Houston.
Government Security Solutions
Entry systems
Biometrics and iris recognition
Threat recognition
Video monitoring
Verified Video Detection
Remote-managed access control
Wireless Network
Online real-time eServices
Intrusion alarms
Installation, inspections, service & preventative maintenance
Video/CCTV surveillance
Access control
24-Hour UL Certified monitoring
Benefits Of Government Security Integration
Email and web security
Firewall & client security
Threat management
User Friendly
Remote View
Cloud Based systems for remote management
Increase Security and Safety
Directions, That Matter!
Service And Quality Matters
Increase return on your investment with our custom security cameras, access control and software integration technology.
Quickly, professionally, on budget and on schedule, I would not hesitate to recommend Nexlar
Cliff M. Fogo de chao
CEO

Nexlar staff attend to our needs in a courteous and professional manner
Jeremy Director Of Facilities – BCFS

Outstanding customer service, fast and professional installation
Brenda

Thank you so much for your quick and effective work with us. Your technician was outstanding
Matthew
Production Group Leader (PGL) – Haliburton