Are You Looking for Video Analytics Security Technologies? Call us (281) 407-0768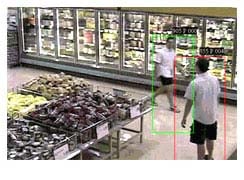 Video Analytics Security Systems Houston
Smart video alarm can help you take the security of your business or home to the next level. Smart Video Alarm provides accurate and proactive protection at a lower cost than traditional video analytics security systems. They can improve the efficiency and efficacy of manned guards and 24/7 onsite police officers.
Our state of the art monitoring station combined with experienced staff will help increase premises security while decreasing the security cost and improve site security efficiency.
Benefits Of Video Analytics
Real-Time threat detection
Guard level security at 1/5th the cost
Breakout real-time perimeter and secure protection
Increase guard efficiency with real time event detection
Faster police response
High Definition
Fast remote viewing
We are fully licensed in the state of Texas and proud member of the BBB and TBFAA (Texas Burglar and Fire Alarm Association).
WATCH REMOTE SURVEILLANCE VIDEOS:
Video Analytics Functionalities:

Object Tracking in Fisheye Live View




Unattended object detection


Object Tracking and Zooming





Advanced Scene Change Detection



Advanced Visual Quality Enhancer

Directions, That Matter!
Service And Quality Matters
Increase return on your investment with our custom security cameras, access control and software integration technology.
Quickly, professionally, on budget and on schedule, I would not hesitate to recommend Nexlar
Cliff M. Fogo de chao
CEO

Nexlar staff attend to our needs in a courteous and professional manner
Jeremy Director Of Facilities – BCFS

Outstanding customer service, fast and professional installation
Brenda

Thank you so much for your quick and effective work with us. Your technician was outstanding
Matthew
Production Group Leader (PGL) – Haliburton