Looking for Access Control Technologies? Call us (281) 407-0768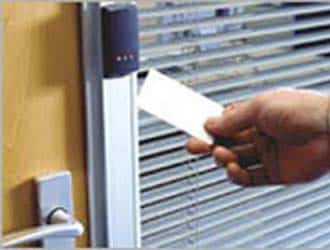 Nexlar Security puts the power of security in your hands. Our user-friendly physical and electronic access control solutions are cloud-based and flexible. Easily integrate our access control and card reader systems with security cameras, alarms, fire alarms, parking garages, gates, and overhead doors. Nexlar unique approach to access control allows us to deliver the best quality with the best technology. We have partnered with top access control manufacturers and developed hardware and software for access control, card reader, license plate recognition with access control, and telephone entry systems giving you the ability to get the best approach for the lowest cost. We also develop a unique strategy for installing the access control system, which helped us save you money and get faster installation. You can easily manage the system using a computer, smartphone, or tablet. With prompt reporting, you will be able to retrieve audit data in case of an event and track real-time entry/exit by employees, visitors, or departments. If you need an access control expert in Houston, Texas, we are here to help you.
Sample Text
Enter Text Here
Directions, That Matter!
Service And Quality Matters
Increase return on your investment with our custom security cameras, access control and software integration technology.
Quickly, professionally, on budget and on schedule, I would not hesitate to recommend Nexlar
Cliff M. Fogo de chao
CEO

Nexlar staff attend to our needs in a courteous and professional manner
Jeremy Director Of Facilities – BCFS

Outstanding customer service, fast and professional installation
Brenda

Thank you so much for your quick and effective work with us. Your technician was outstanding
Matthew
Production Group Leader (PGL) – Haliburton