Commercial & Industrial Temperature Alarm Monitoring System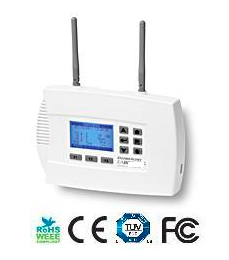 Remote Critical Environment Monitoring, has become an important solution. Its is used by a variety of business, and has immensely increased in consumer demand. Today's technology advancements makes this easily managed solution not just possible, but an optimal solution for your business. Whether discussing simple surveillance, or more specific services such as remote temperature monitoring, the advantages of remote critical environment monitoring system are overwhelming! Do you ever worry about something go wrong with your freezers while you and your employees are not around? A massive amount of products require specific storage temperature to ensure qualities, prevent spoilage, or decay. Temperature is vital to the success of your enterprise, cash-flow, and customer satisfaction. Let us help you manage such need easily and effectively.
We are Experts at Temperature Monitoring
We, at Nexlar, understand your needs, concerns, and problems perfectly. We have the tools, skills, and experience needed to provide level of security you expect and deserve. Our focus is not only clients, but hire the best people for our clients. Nexlar's staff is excellently trained, proper certified (we can prove it), and have experience. Whether we install, design, or service a industrial temperature monitoring system; we do it right! Our monitoring station has received the Five-Diamond Certification from the Central Station Alarm Association. This means that all of our central station operators have achieved proficiency and a high standard of excellence in their field.
IP & Cloud Based Temperature Monitoring is Easy
It's easier than ever to gain access to the monitoring data from your computer or mobile device with our IP based temperature monitoring system! Simply tell us the desired temperature parameters and we'll take care of the rest! Alternatively, you can choose to use our cloud based temperature monitoring system. This remote monitoring system uses an internet network to upload the monitoring data to our database, where our state-of-the-art software will analyzes it. In the event that the software encounters data showing that the temperature of one of the sensors has gone above or below the limits. You will automatically receive a alarm message through text and e-mail, informing you of the situation. The software also saves the history of the monitoring data, to which you have given full access.
The critical environment monitoring services from Nexlar is the best in the business. It's not just saying, our clients say it too-ask us to prove it! Contact us now, and one of our experts will explain how too can become one of our many satisfied customers!
How We Can Help

Access Control- The golden key for your business
Let us unleash the future of access control. Use Nexlar Security solution to easily track, in real-time, employees or visitors with the most innovative solution in the security industry. Facial, Iris, fingerprint, and fingervein options are available to ensure total protection. Learn More
Security Cameras – The boss is always watching
We are security cameras and security integration experts. Our solutions are designed with your business in mind. Our goal is to provide you with maximum ROI. Surveillance systems can be integrated with your smart devices to allow remote viewing. We offer an array of surveillance solutions. Learn More
Intrusion Detection – The boss is always watching
The power of security at your fingertips – Nexlar makes security easy. Our intrusion detection systems are flexible and designed with your needs in mind. Whether you are a small business or large enterprise, we can help. You will know if there is an issue as soon as it happens. This will ensure your business is always secure and your ROI. Learn More
Security Integration – and other Services
Nexlar loves security integration and the many possibilities of making life and business more profitable, as well as easier. Our systems are designed with your ROI in mind. We offer many services that can help you save time, increase productivity, and make money. We will work closely with you to ensure goals and satisfaction are meet! Learn More
Service Locations

| | |
| --- | --- |
| Houston - 281-407-0768 | Dallas - 214-382-9727 |
| Austin - 512-382-9294 | Toll Free and other Areas- (888) 315-4736 |
| San Antonio - 210-526-2453 | We offer statewide coverage |