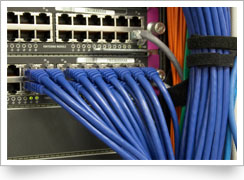 Nexlar provides turnkey network solutions and manages infrastructure deployment and installation. We offer the latest secure wireless network technologies to suit your needs.
Our network solutions are fully featured for enterprises, with capabilities like RADIUS integration and intrusion detection. Powerful tools provide deep visibility into all corners of your network, and real-time monitoring and alerts keep constant watch over your entire network.
Our systems offer integrated security with application, user and device fingerprinting.