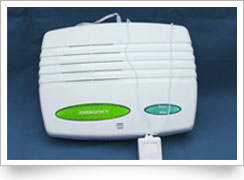 Nexlar Security provides a comprehensive list of systems, products, and services for home, hospital and environments of long term care. We use state of the art technology and highly trained technicians.
Nexlar staff work hard too meet all your medical alert and personal emergency requirements. We are located at Houston, Texas and provide 24/7 protection to all your medical security needs.
We are fully licensed in the state of Texas and proud member of the BBB and TBFAA (Texas Burglar and Fire Alarm Association).